Canada Goose Dry Cleaning Services

Canada Goose Jacket Cleaning & Repairs
With over 30 years of jacket cleaning & restoration experience Love Your Leather is able to restore Canada Goose jackets and coats to their original look an feel.
Our cleaning and repair procedures are gentle to Canada Goose fabrics and materials, ensuring no damage, fading or shrinking occurs.
Our detergents are specially blended for Canada Goose jackets and coats, ensuring a thorough removal of stains, odors and bacteria.
Why Choose Us?
We have vast experience cleaning and repairing Canada Goose jackets and coats.
We ensure complete removal of stains, odors viruses and bacteria.
We inspect each Canada Goose coat and jacket to ensure all bases are covered and a thorough cleaning is implemented for optimal results.
These luxurious coats and jackets require special care, specially blended detergents and advanced cleaning technologies which Love Your Leather has perfected since 1987.
We offer a 100% Money Back Guarantee on all our Canada Goose cleaning and alterations services.
We offer the lowest prices on Canada Goose jacket cleaning and repair services in Toronto and Southern Ontario.
Canada Goose Coat and Jacket Alterations Services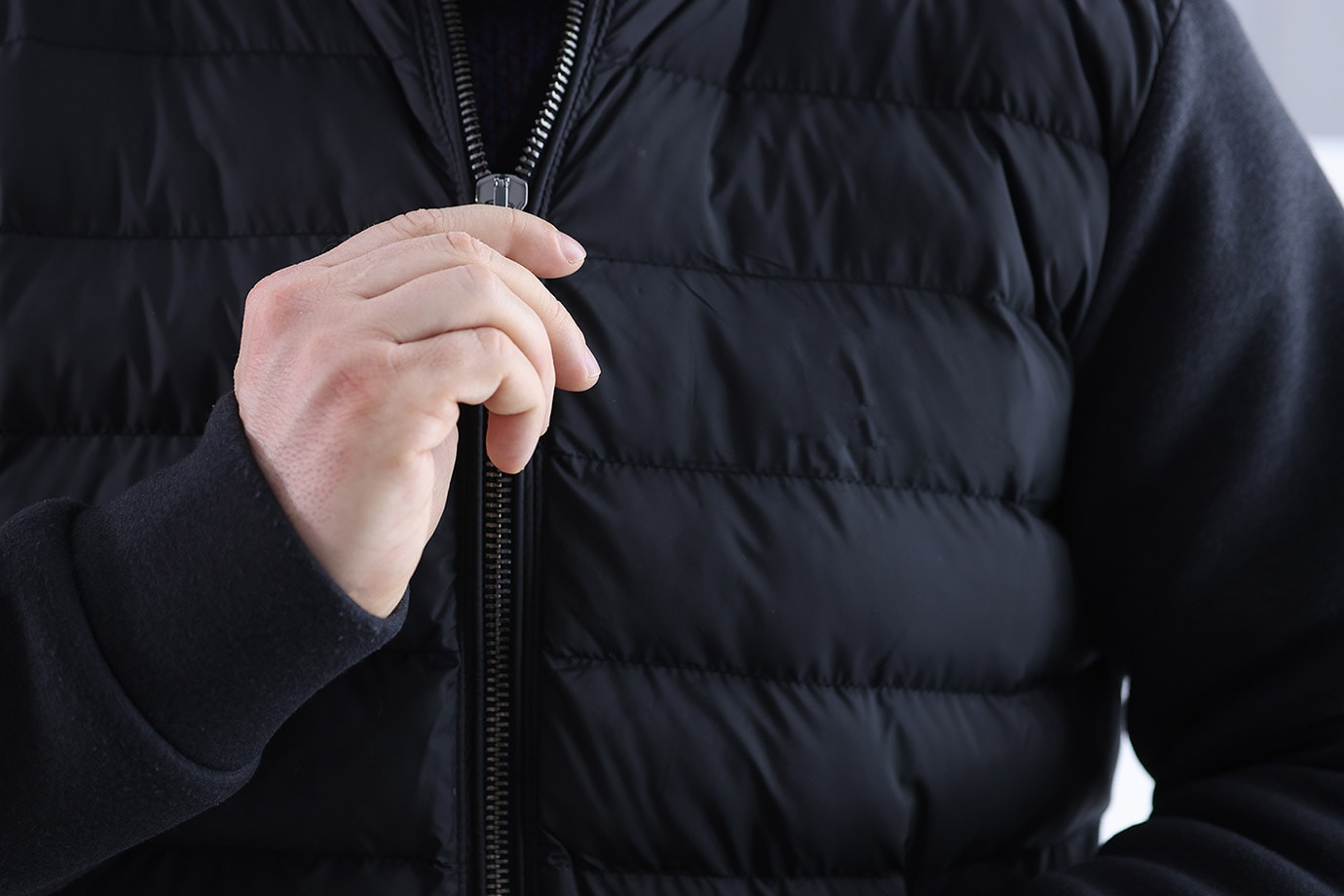 Canada Goose coat and jacket zipper replacement & repair
Canada Goose coat and jacket buckle replacement & repair
Faded Canada Goose leather restoration and re-dyeing
Canada Goose Fur collar replacement
Canada Goose lining replacement & repair
Shortening, lengthening, narrowing and widening
Repair rips, tears & scratches
Serving The Following Locations
Love Your Leather offers convenient pickup and deliver Canada Goose jacket and coat cleaning services anywhere in Southern Ontario including the following cities:
Toronto, Mississauga, Etobicoke, Richmond Hill, London, Ajax, Cambridge, Courtice, Brampton, Burlington, Milton, Oakville, Hamilton, Georgetown, Guelph, Kitchener, Lindsay, Markham, Newmarket, North York, Orangeville, Oshawa, Ottawa, Pickering, Richmond Hill, Scarborough, Stoney Creek, Thornhill, Vaughan, Waterloo, Whitby, Woodbridge, and all surrounding cities in Southern Ontario. Please call us to book a pickup and deliver service today.
Testimonials
"Thank you for the good job done on my jacket. I will definitely recommend your services."

"Usually whenever you hear back from a customer , it's regarding a complaint. Well I just had to write to you and compliment you and your staff on a job well done. I feel that when someone does a good job , they should also get an acknowledgement , not just when something is wrong ! My wife's jacket was delivered exactly as promised, as a matter of fact, even a day earlier than I was told that you would " TRY " to get it back to me in time for Christmas, and it looks fantastic. She will be so happy when she sees it. In the future, I will be sure to recommend your services to all of my friends and acquaintances , and also tell them why ! And also for the care and patience that you took in dealing with me and my emails. Thanks again, and I wish you and yours a very Merry Christmas and a prosperous New Year."

"My husband had a tuxedo jacket altered and I had a full length leather coat tailored. We were very pleased with the results and will come back for future alterations as well as recommend to friends and family your excellent service."

"Thank you so much for the repair and restoration of my leather coats! They look amazing-brand new! I wish you happy holidays and a happy new year! I will definitely be sending more coats your way in the future. Warm Regards,"

"Morning Kathy, Can't thank you enough for a job well done. You took care of everything I requested, and did it well. Now my friend can enjoy his jacket for another twenty years. Happy Holidays"

"I received my leather jacket this afternoon and I was pleased to see the results. I appreciate the work you did on the coat, good for another 15 years! regards, Jim Hafso"

"Good morning Jared; My wife has finally returned from her travels and has declared herself pleased with her green leather chairs. Gotta' give credit where credit is due. Please pass on to Tony. Marc B."

"I learned *not* to try to clean suede myself. This place was great, loved the customer service and they were quick. Will bring future cleaning/repairs to these guys"

"Just received my jacket from FedEx. I'm absolutely delighted! You did a wonderful job … even little details like replacing the original Bentley's of London label! I will be sure to tell everyone about the great work your company does! Thank you"

"Extremely knowledgeable & excellent work. Superb customer service. Thank you."

" I found Love your leather after searching online for a highly rated leather cleaner. My leather garment had a large ball point pen stain on it. Tony had the stain out within 15min of my showing up at the store. I had a chance to watch Tony and his staff interact with other customers and they are exceptionally warm, friendly and accommodating. Thank you Tony for your service and generosity. "

" I brought in my 20 year old black leather coat, looking abit worse for wear. Faded, button missing, others loose and about to fall all plus a lining that was almost shredded in places. What a team! Coat came back lustrous, button sewn back on, others tightened and the lining repaired. These folks know what they are doing! "

" Thanks Kathy. Great job on the cleaning. I know a few people here at work looking to clean their GC jackets and will pass along your store name to them. My wife is very pleased btw. Jacket looks puffier too. "
Call Now To Get An instant Quote
416-538-8669
Fill Out Our Quick Leather Cleaning & Repair Quote Form