One-Stop Leather Cleaning and Repair Center
Have a leather coat that needs mending? Or an old leather jacket that you would want to look as good as new? If so, Love Your Leather in Ottawa is for You!
Love Your Leather is a professional, one-stop-shop specializing in leather cleaning, leather repair and leather restoration. We have been offering professional leather cleaning and repair  solutions to the residents of Ottawa since 1987. Whether you need a small tear mended or the zipper repaired or the shine of the leather restored, you can rely on the Love Your Leather team to do a professional job every time.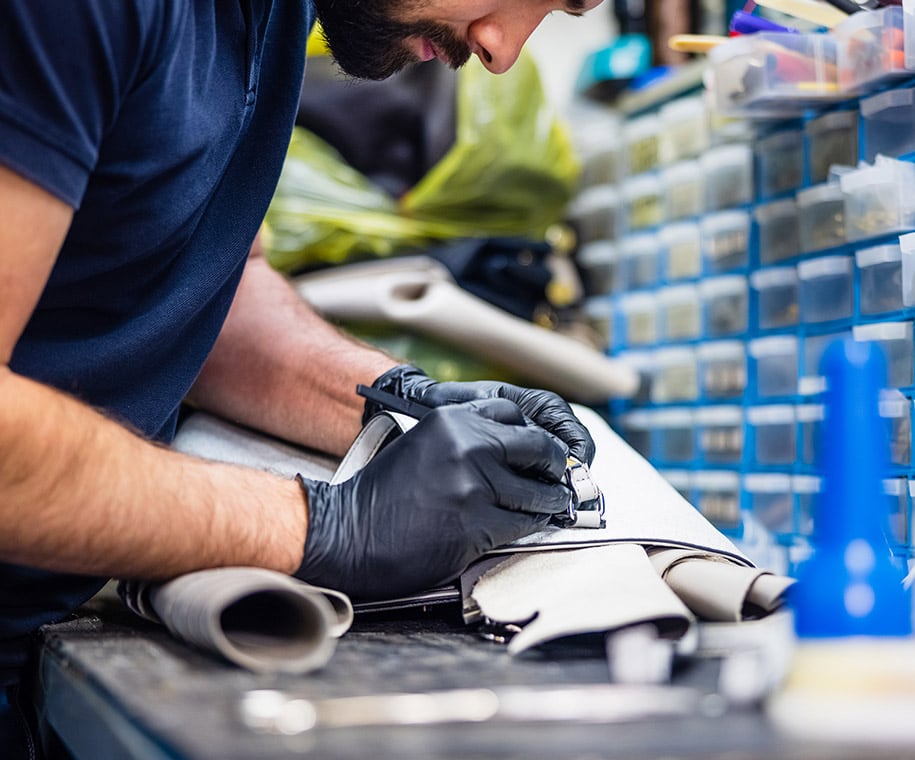 Leading Leather Cleaners in Ottawa
Love Your Leather is the trusted name amongst dry cleaners, businesses, designers, fashionista's, and thousands of residents of Ottawa when it comes to premier leather cleaning and restoration services. Our leather cleaning and restoration services in Ottawa include: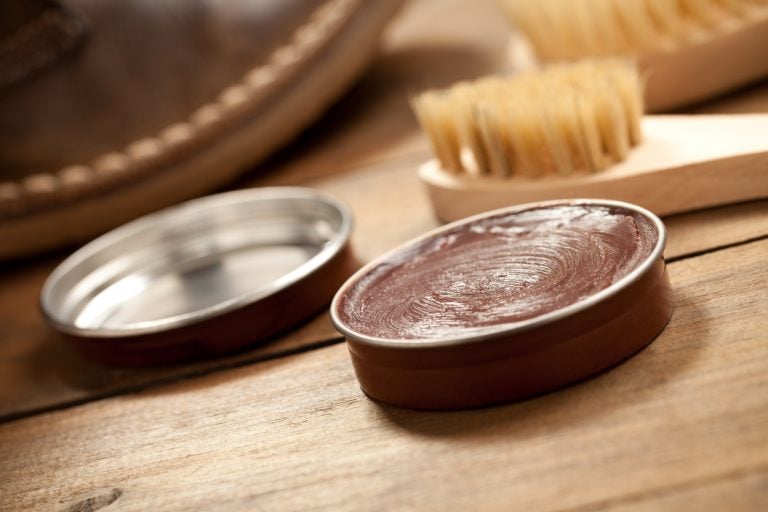 Leather purses and handbags
Leather boots and gloves
Leather jackets, pants and coats
Leather skirts, vests and suits
Zippers on leather coats, pants and boots


Coat and Jacket Cleaning and Alterations
At Love Your Leather, our experts specialize in cleaning and alternations of all sorts of coats and jackets, at very affordable prices. We are known across Canada for cleaning and alterations of:
Canada Goose jackets
Mackage coats and jackets
Rudsak coats and jackets
Sheepskin coats
Shearling coats
Wool coats with fur
Fur coats
And many other leather items


Why Choose Love Your Leather
Love Your Leather is a highly sophisticated and professional leather cleaning service provider with a trained and experienced team that is dedicated to deliver results.
Love Your Leather is a 10,000 sq. ft. facility with state of the art technology that enables us to provide unprecedented leather cleaning and alteration services.
We offer the competitive prices for superior leather care services - maintenance of your leather apparel is easier and more affordable with the competitive prices we offer.
We have an industry backed 100% Money-back Guarantee - our aim is to ensure a 100% customer satisfaction.
Love Your Leather offers convenient, weekly pick-up and drop-off anywhere in Ottawa. Just one call and our team will come to take your leather products for cleaning or repair and deliver them back to you in tip-top shape.
Love Your Leather is the one-stop shop for all kinds of cleaning services for your leather clothing and accessories.


Competitive Rates, Superior Results!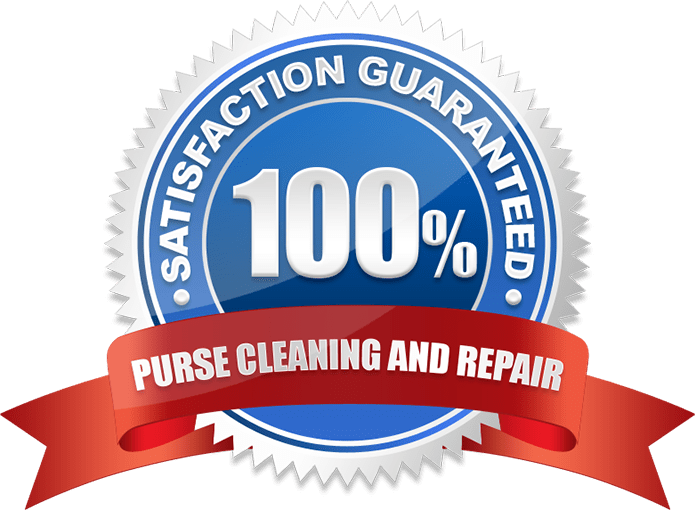 Love Your Leather is dedicated to making its customers happy and keep them coming back! That is why we offer some of the best leather cleaning rates in Ottawa. You can be assured that you will get what you pay for when you choose Love Your Leather in Ottawa to clean and repair your valued leather items.

So what are you waiting for? Call us today to schedule a pickup.
Leather Repair Ottawa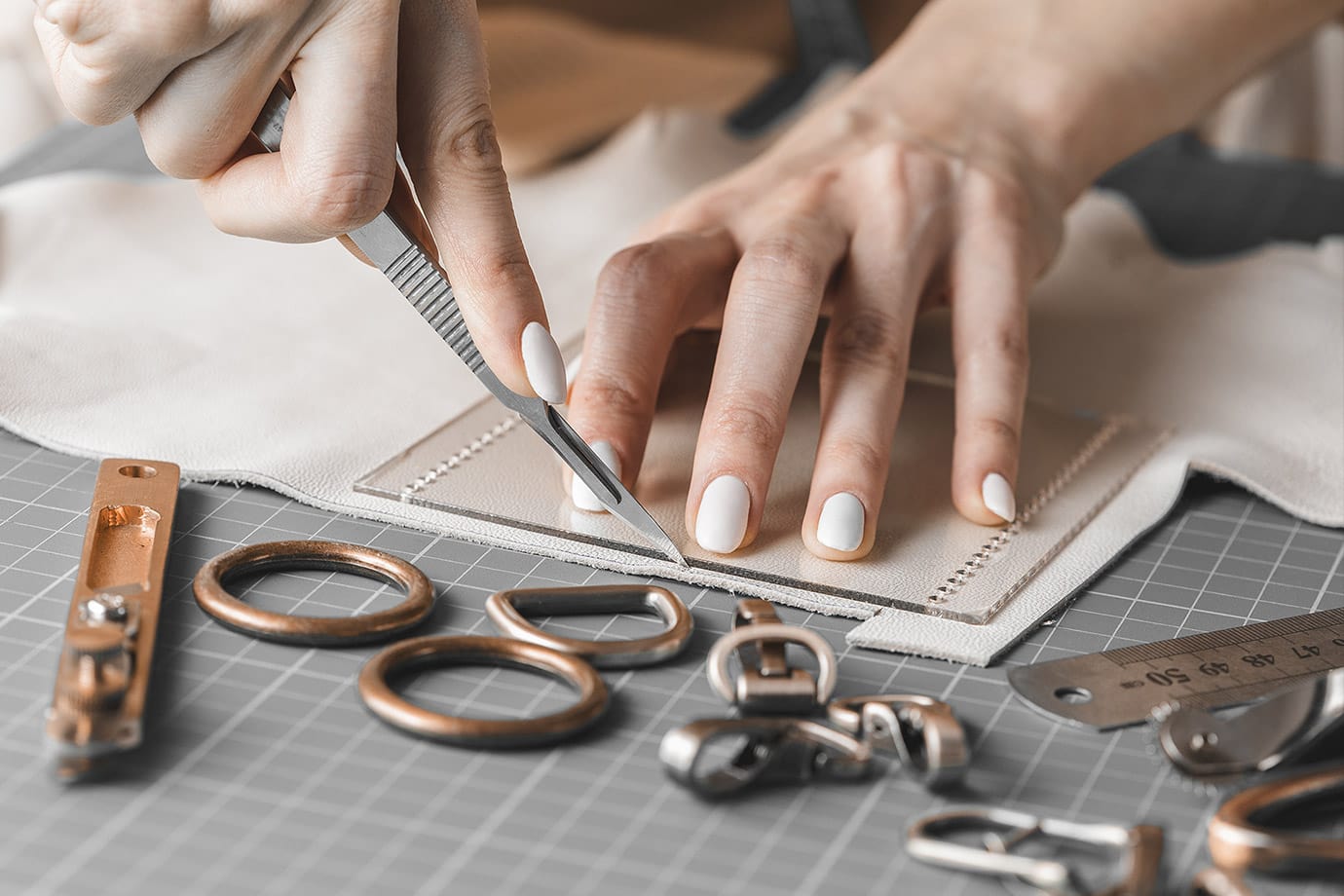 We offer customized leather repair and restoration services throughout Ottawa. We are confident that we will provide you with the highest quality, leather repair services available in Ottawa at competitive rates. What's best is that our leather repair services are backed by our 100% money-back guarantee, so if you are not satisfied we will refund your money.


Weekly Pickup & Dropoff in Ottawa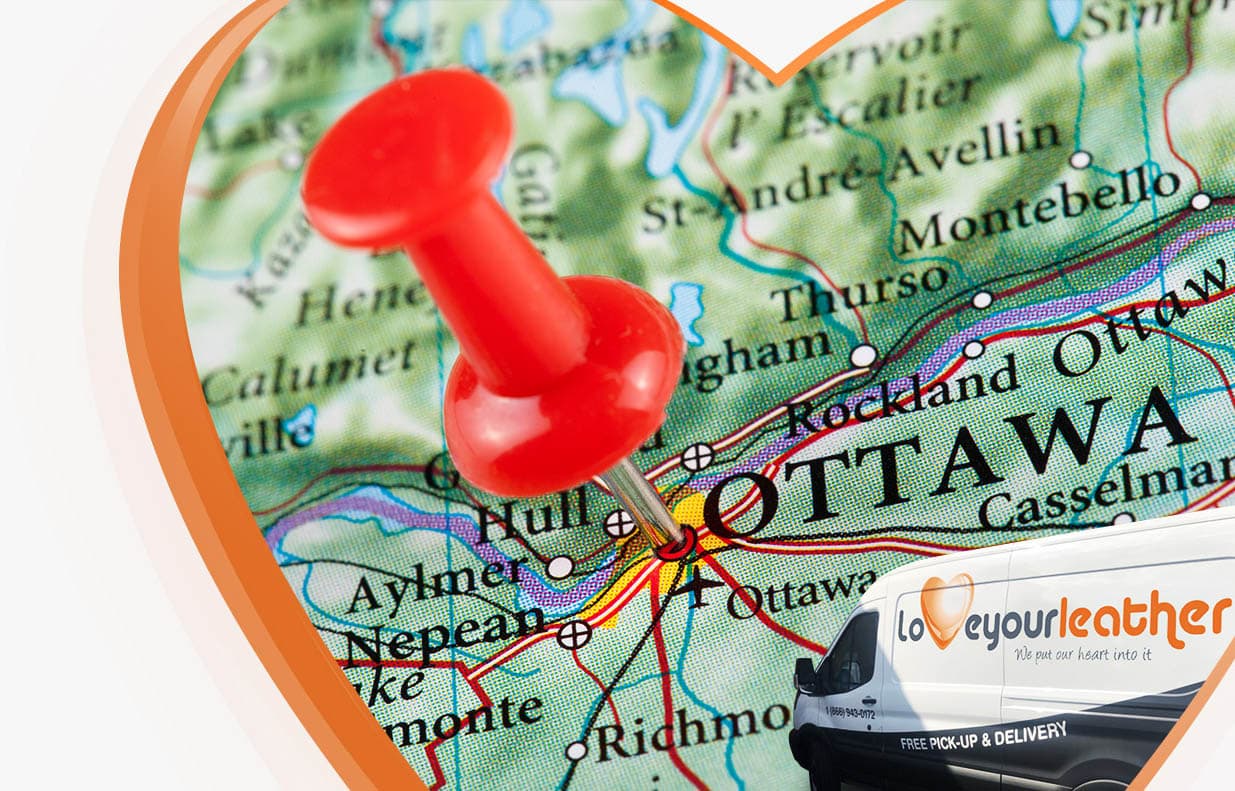 Our leather pickup and delivery route spans all across Ottawa. We are in your area every week so why not schedule a pickup today. Simply call us or fill out our online leather cleaning quote to get our low price and to schedule a pickup.

Our Leather Pickup and delivery services throughout Ottawa are designed for Canadians with busy lives. Save your time, and let us do what we do best. We make cleaning and repairing your valuable leather items, easy, convenient and affordable. Call Love Your Leather today and schedule a pickup.


Other Cleaning/Repair services we offer
Although we specialize in leather cleaning and repair, we also offer a wide range of professional cleaning services that include:
Customized leather furniture cleaning and repair in Ottawa
Area rug cleaning - we are experts in cleaning Persian rugs, silk rugs, woolen rugs, Oriental rugs, sheepskin rugs and synthetic rugs
Suede fabrics - jackets, suits, vests and more
Shoes and Boot Cleaning
Hat cleaning - baseball caps, western hats, brimmed hats
Hockey equipment cleaning and various gear cleaning services
In addition to all this, we also undertake dry cleaning of regular wear. From simple dry cleaning to cleaning and preservation of special occasion fabrics like wedding gowns and suits, we offer a wide range of fabric and leather repair, restoration and cleaning services that you may need.