How to Style Leather Pants
Autumn means that the leaves change, pumpkins are everywhere you look, and tasty Halloween candy and seasonal hot drinks are back in stores. It also means that the weather is cooling down so it's time to put your shorts and t-shirts in storage and bring out your warmer clothes!
Even if you're not going back to school, fall is a fantastic time to re-invent yourself by re-organizing your closet or trying out new styles. With this in mind, why not try out a pair of leather pants?
Leather pants are rapidly becoming the new blue jeans. Gone are the days when only motorcycle gangs and heavy metal rockers would wear the garment. They now signify chicness, glamour or an indescribable cool factor depending on what you wear them with. You wouldn't dare wear leather pants in the summer for risk of heat exhaustion but autumn and winter are a great time to pull them out from the back of your closet. If you're apprehensive about wearing them, here are a few styling tips for leather pants to help you out.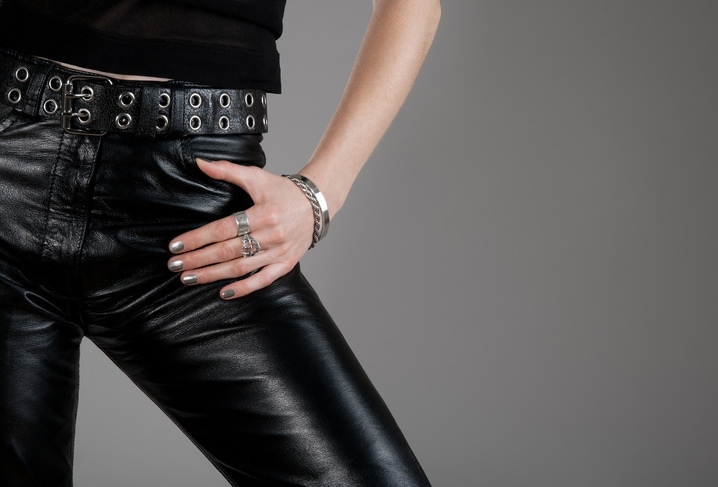 Colours
Make sure your leather pants are in a dark shade like black, brown, grey, maroon, navy or even forest green. The right colour will make it easier to style them with other pieces in your wardrobe.
However, if you want to go for an extra original outfit, choose white or red leather pants. Pair with a simple black t-shirt to make the pants stand out. Make sure the white or red matches a design element in another part of the outfit, whether it's a bag, graphic print or nail polish.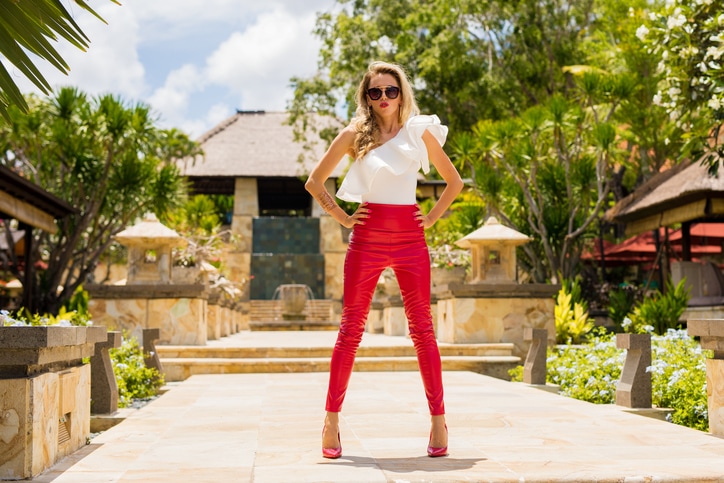 Denim
A leather jacket with denim jeans is a classic look so why not mix a denim jacket with leather pants? Opposites attract with this mix of fabrics.
Double leather
If you dare to go bold and pair a leather jacket with leather pants, break it up with a stand out belt in a different colour and material. You could also wrap a flannel shirt or sweater around your waist. Without a visual transition between the leather you'll run the risk of looking like you're wearing a Sandy from Grease Halloween costume.
Feminine Elements
Mixing leather pants with feminine colours like pink or other pastels is a fantastic way to incorporate your own unique style if you're a girly girl. Another styling tip to ramp up the femininity in leather pants is to pair them with a lace top or frilly socks. This creates a lovely mix of girly and edgy.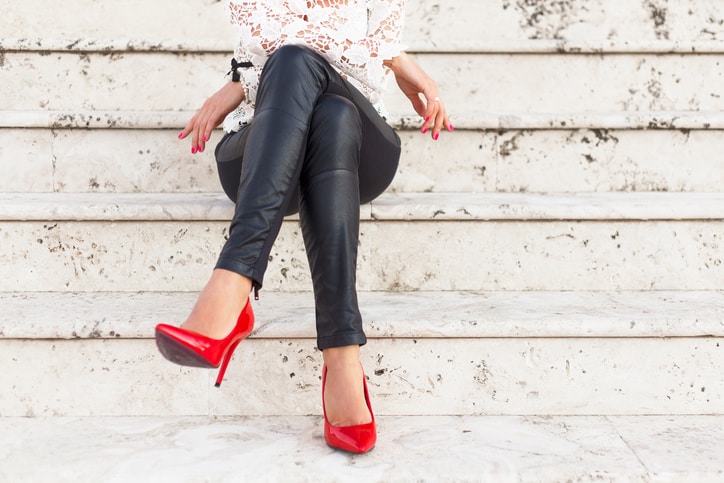 Blazers
Blazers can add a classy, tailored look to a pair of leather pants. Go for an oversized blazer in black or muted plaid. This will make the often-grungy style look polished. Just remember that even though you're throwing on a blazer, your leather pants are likely not considered business casual. Some corporate offices will frown upon this item of clothing being worn in a workplace setting. Save this look for after work or casual Fridays.
Flowy Tops
Leather leggings mix well with loose, long, flowy tops.  Treat them like a pair of leggings or skinny jeans. That is, don't create a skin-tight silhouette by wearing them with a tight shirt.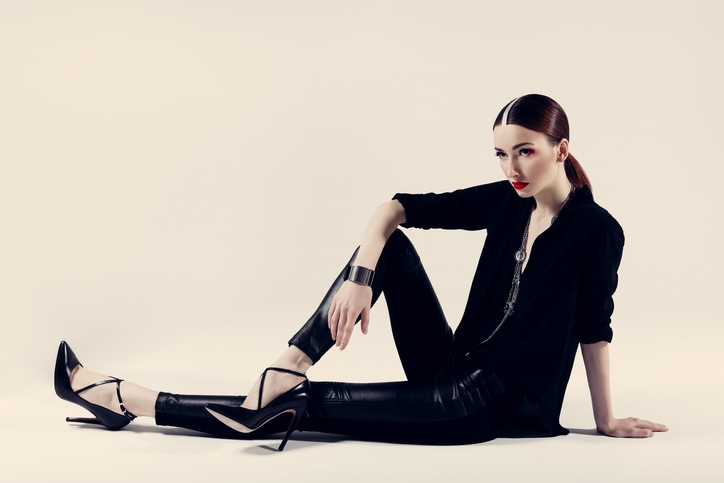 Graphic T-Shirt
For a cool casual look, style the pants with your best graphic t-shirt and a neutral bomber jacket. To dress the outfit down, sport your favourite sneakers. To dress the outfit up, throw on your favourite heeled boots.
Black and White
Pair a white top, whether it's a t-shirt or blouse, with black leather pants for classic chic charm. You can't go wrong with this outfit especially when completed with stilettos or pumps. You'll be instantly ready for a dinner date, concert or any other fun night on the town.
Black and Black
Wearing all black has been a trend in fashion for many years. Amplify the trend with leather pants. Pair black leather pants with a black top and black shoes for the ultimate cool factor. Break up the monotone with gold accessories like a belt, purse or necklaces.
Accessories
Accessorize your leather pants with simple jewelry like silver or gold chain necklaces. Once temperatures drop, throw on a solid colour or a muted plaid scarf to look glamourous while remaining warm.
Design Elements
For additional flair on your leather pants, look for the following features:
Quilting
Funky zippers on the pockets, ankles or knees
Moto-inspired padded knees
Studs
Lace up flies or legs
This will elevate the look of the item of clothing and add an eye-catching element you're sure to get complimented on.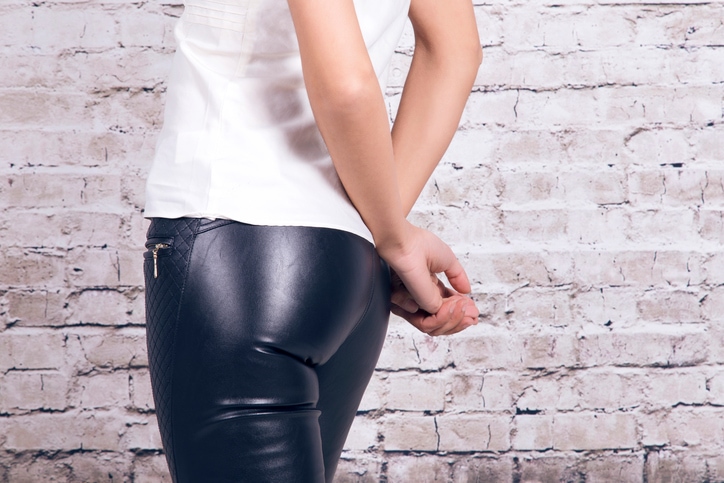 Leather pants don't have to be intimidating or hard to pull off. With the right styling, they can look good on anybody. If your leather pants or jacket have been sitting unworn in your closet or dresser for years and need to be freshened up, bring them to Love Your Leather. Contact us today and we'll have the garment looking brand new so you can put these tips to good use as soon as possible. And finally, if your leather pants don't fit you perfectly and you need any alterations, contact Love Your Tailor!