Largest Leather Repair and Cleaning Facility in North York
Love Your Leather North York is well-known for its high-quality and unmatched leather cleaning and restoration services. Since 1987, we have been repairing and cleaning leather, thus helping our customers preserve the value and beauty of their favourite leather goods.
With our 10,000 sq. ft. facility, we can take on the most challenging leather repair, restoration, dyeing and leather cleaning jobs in North York, ON. We also offer free leather pick-up and delivery throughout Southern Ontario for your convenience.
Other leather cleaners in North York cannot match our expertise and top-quality cleaning and leather repair services. You can rest assured that you will receive the best leather cleaning services thanks to our affordable prices and 100% satisfaction guarantee.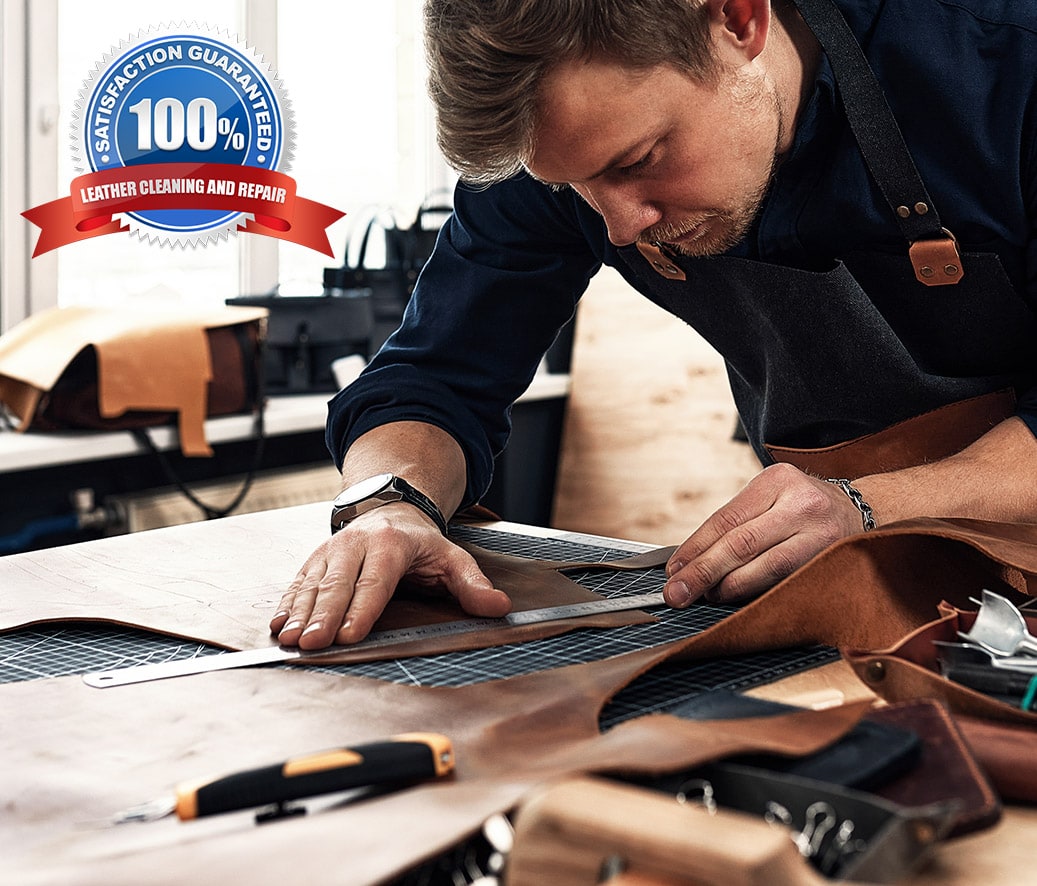 Top Leather Restoration Services in North York
We are proud to have established a reputation for professional leather repair services across Canada. Our use of specialized techniques and advanced tools ensures high-quality, long-lasting results. Along with leather repair, we also offer the following leather restoration services: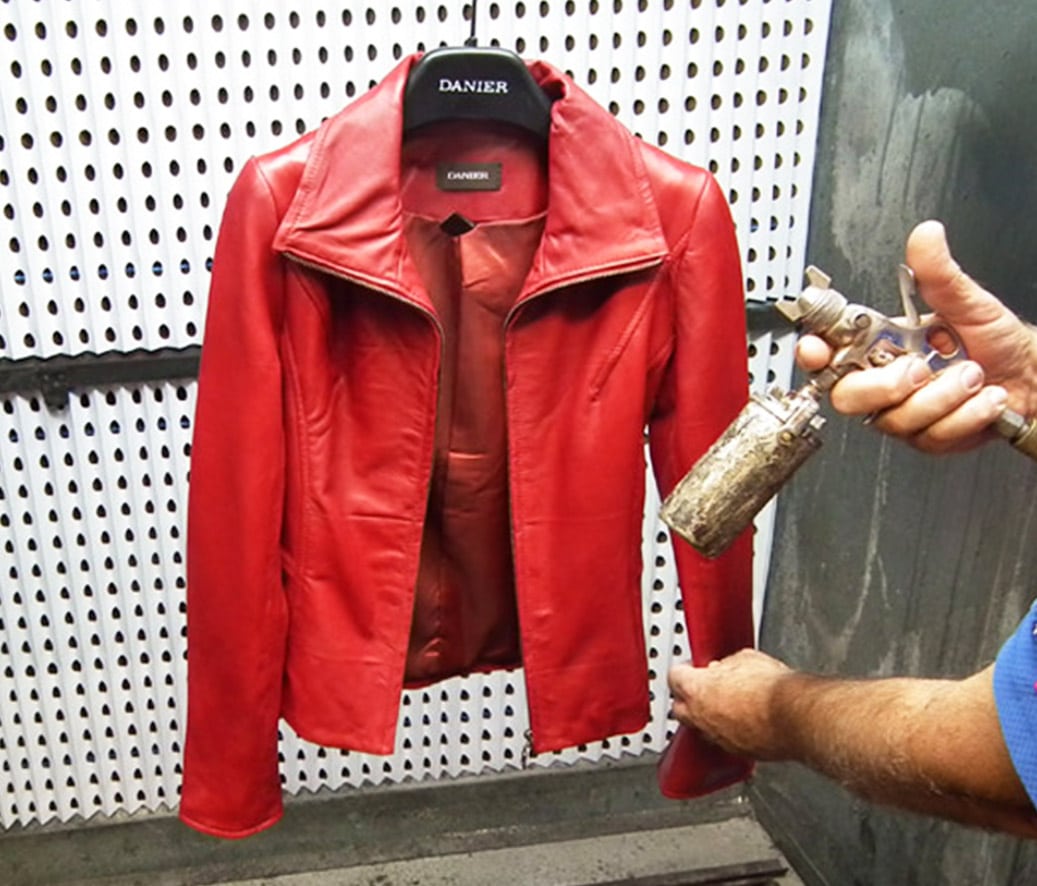 Leather Colour Repair North York
Bring your faded leather items back to life with our professional leather colour repair services. We will ensure to match the original colour of your favourite leather articles and make them look good as new.
Leather Alterations North York
The professional tailors from Love Your Leather North York can shorten or lengthen any leather garments such as pants and jackets. We also modify leather accessories like purses, belts, and shoes.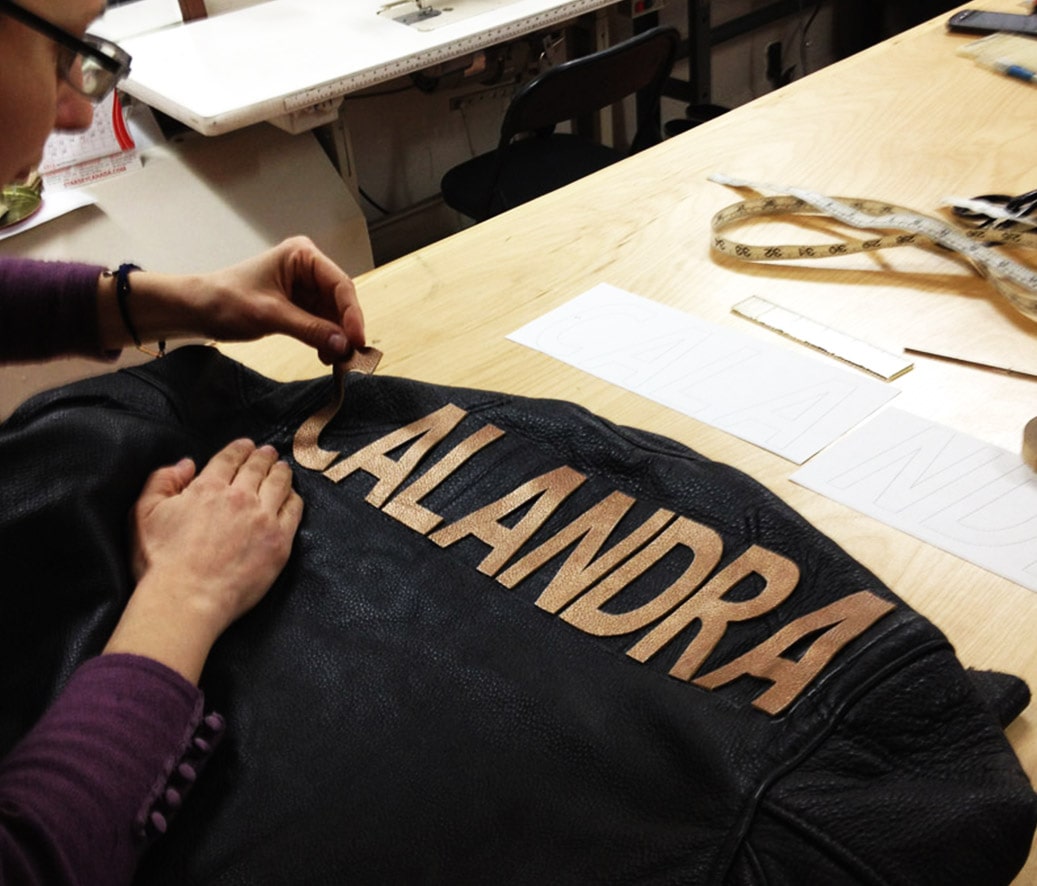 Our Google Reviews
Read our genuine Google reviews about our products and services and find out the quality of work that you can expect from Love Your Leather.
Allan Song
I ordered a main zipper replacement for my dad's passed down 80s bomber jacket around the new year. The quote was $30 cheaper than the local cleaners (and their zipper was mediocre compared to the YKK standard at Love Your). The turnaround was two weeks and they went above and beyond (they added a double zipper and replaced the front breast pocket zippers too!). Definitely earned a loyal customer.
zlatko zukich
Great company to work with. Shipped them out a Chanel vest that had been very discolored, and faded from being out in the sun, etc. Kathy & Tony did such a phenomenal job with it, the vest looks like it did when I first purchased it. It's very hard to find a company that you can trust with high-end products, but Love Your Leather is definitely the way to go. Very reasonably priced, great customer service, and they will do whatever is possible to save you money, while still providing you with the great results that you expect! They make it very easy to ship from the US as well
Jovana Vojnovic
These Guys did what I thought was impossible! I had a grey leather jacket that I paid 300+ for and then stained it all over. Then I was advised by a friend to clean it with baking soda and water – big mistake. It turned the leather dark and hardened it. I thought this jacket is a lost cause but kept it because I felt bad throwing it out. I was getting a few other items dry cleaned and since this place is close, I decided to give it a shot. I brought the ruined grey jacket just in case, not expecting anything really. Tony explained to me the whole process and while skeptical, I figured I had nothing to lose. I'm happy to say I was very pleasantly surprised when I went in to pick up my jacket and it looked like new! They had cleaned it and restored the color, I wasn't even able to tell where the stains used to be. Bringing it to these guys is the best thing I could have done! If I could give a rating higher than 5 stars, I would do it!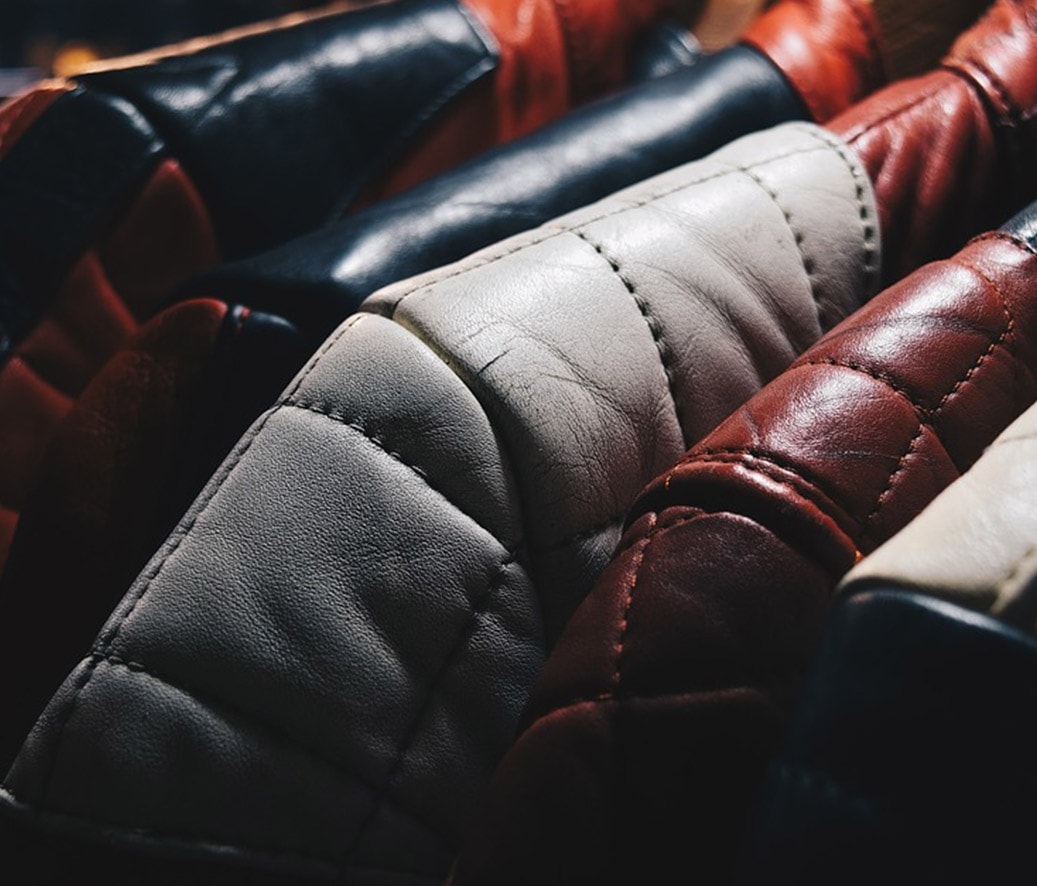 Leather Cleaning North York
In addition to leather shoe repair and effectively removing stains from your leather clothing, we also follow eco-friendly leather cleaning procedures to ensure your favourite items stay fresh and clean for a longer period.
Zipper and Buckle Repair North York
Love Your Leather North York can repair any zipper or buckle issues your leather items have. We offer premium zipper restoration for designer purses, handbags, shoes, and coats, as well as buckle repair.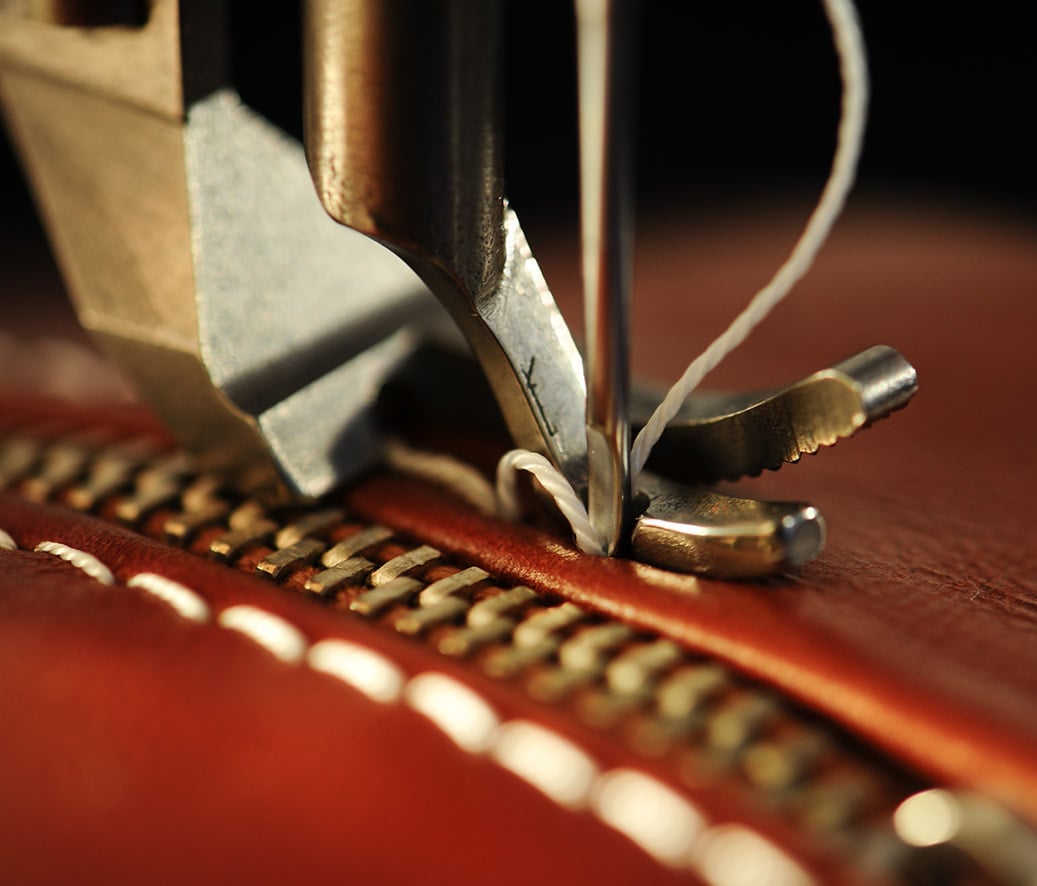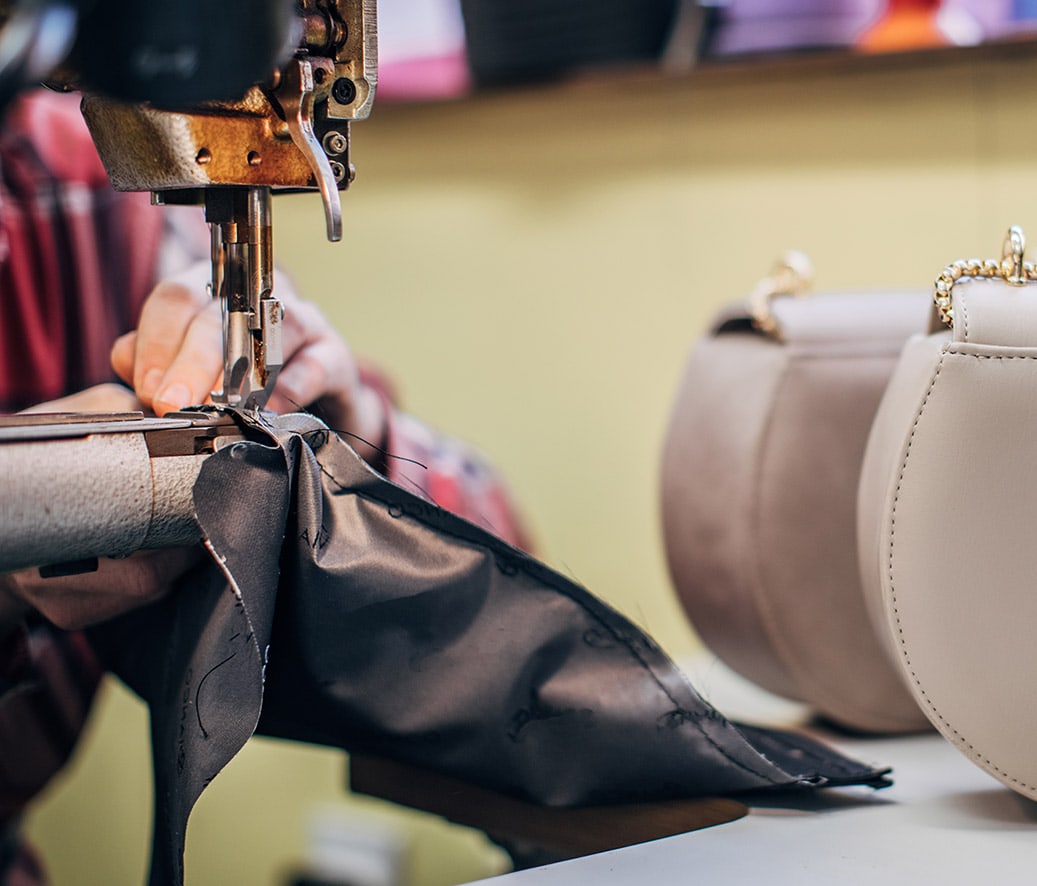 Lining Repair and Replacement
Is your leather jacket lining old and worn out? Our leather lining replacement tailors will seamlessly repair or completely replace your lining with a brand-new one.
Leather Scratch Repair North York
Love Your Leather North York has extensive experience when it comes to repairing leather rips, tears, and scratches. Our leather scratch repair experts will match your leather texture, colour, shine and brightness so the repair is seamless and not noticeable.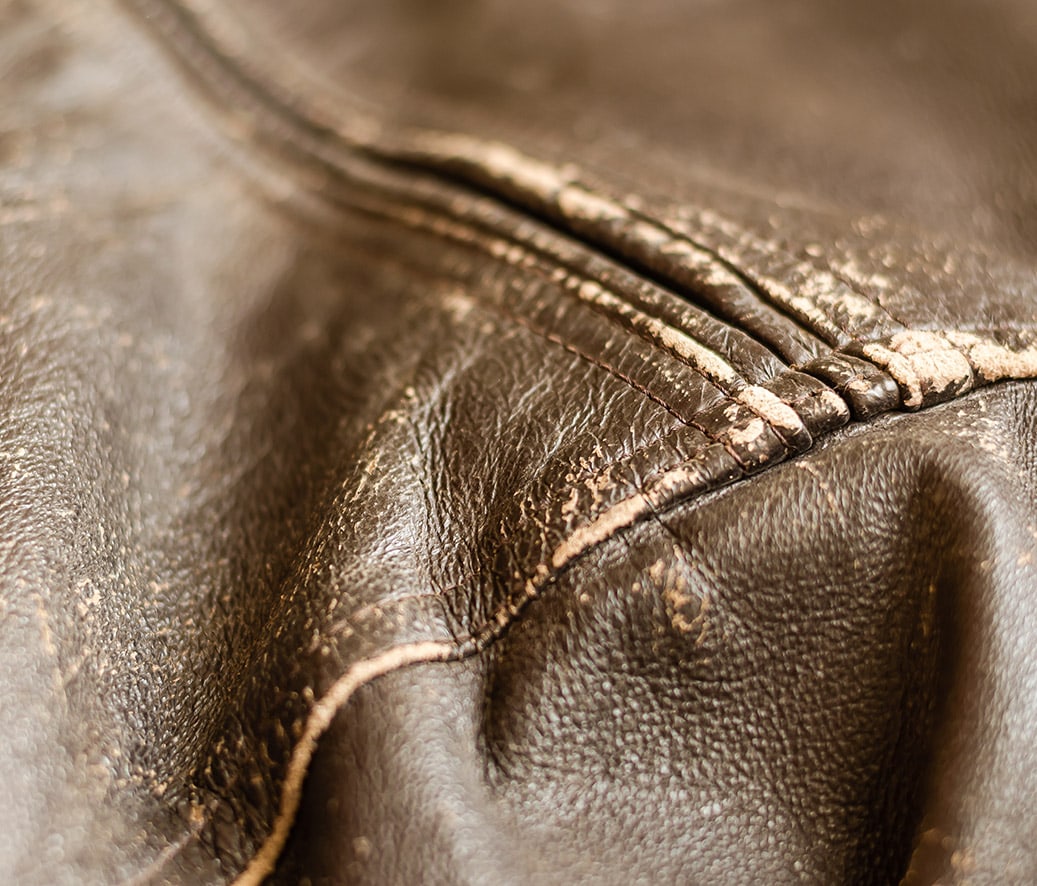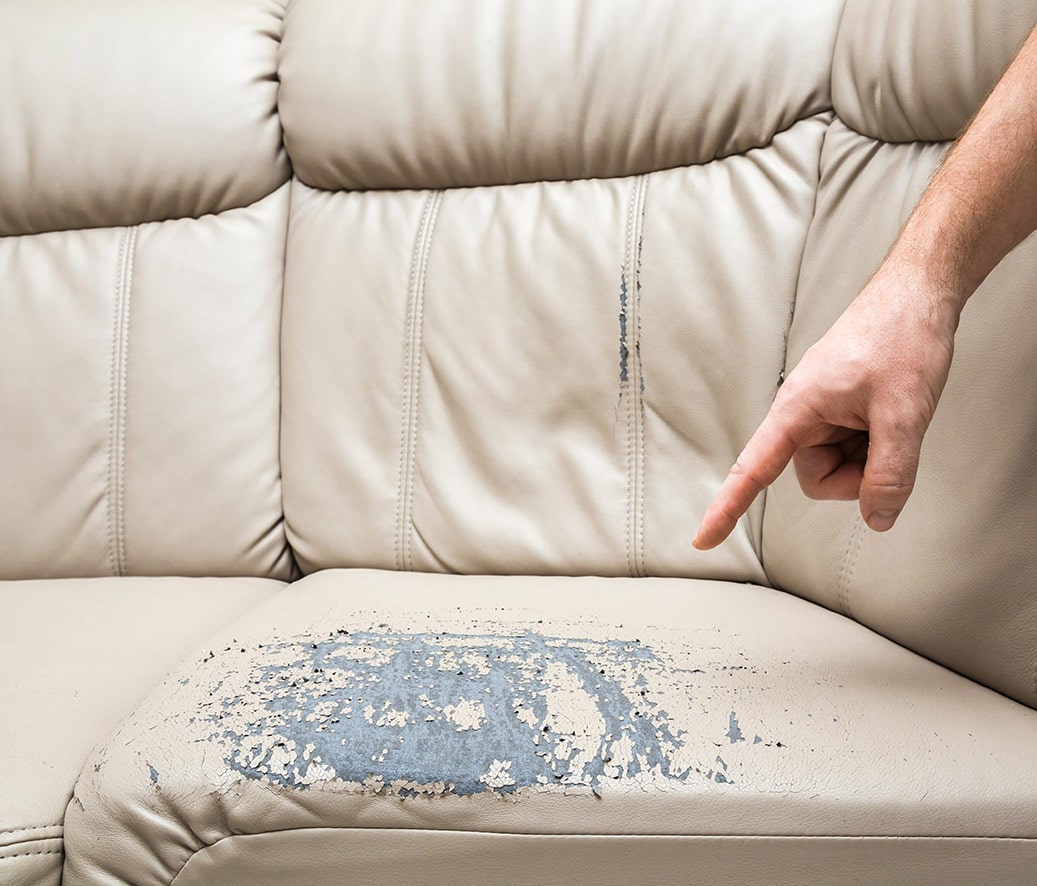 Upholstery Repair North York
Our leather upholstery repair technicians specialize in repairing leather furniture. From leather chairs repair to couches and other furniture, we can repair all types of rips and scratches.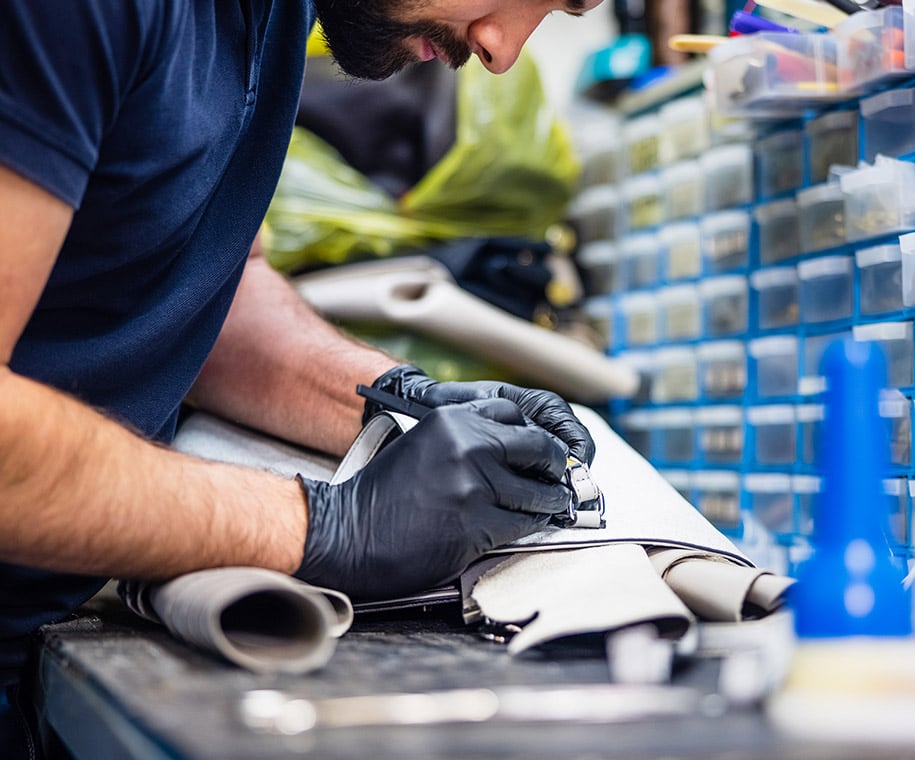 Our Leather Repair Services Also Include:
Canada's Largest Leather Repair and Cleaning Company
Love Your Leather has provided quality leather cleaning and repair since 1987. We operate from Ontario's largest 10,000-square-foot facility and utilize state-of-the-art technology to provide the best quality service possible.
We specialize in leather & suede cleaning, purse and handbag cleaning, leather boot or shoe cleaning, leather jacket repairs, leather jacket cleaning, and leather upholstery cleaning.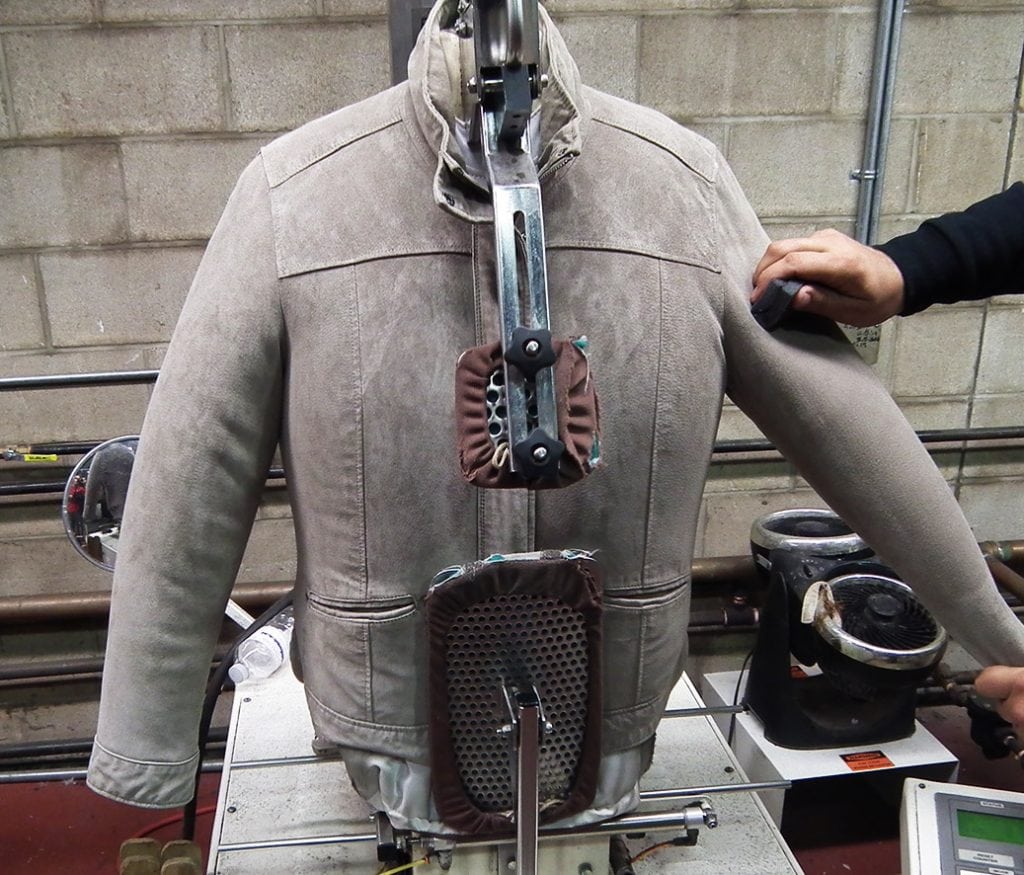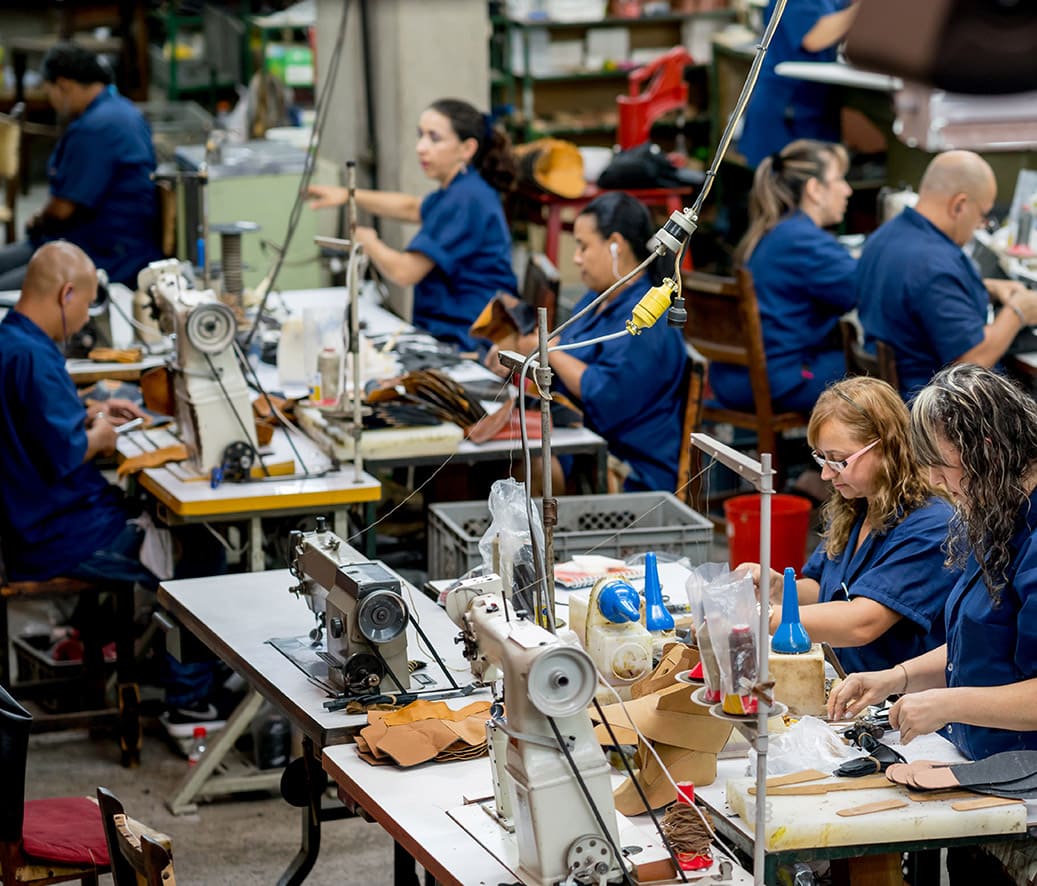 Why We Are the Leading Leather Repair and Cleaning Company in Canada
Our Leather Cleaning Services
At Love Your Leather North York, we provide leather jacket repair services and dry cleaning for jackets and coats. We also dry-clean leather, suede, and sheepskin jackets and coats.
Additionally, we offer dry cleaning services for fur coats and jackets, full fabric coats and jackets with trim or panels, athletic jackets with suede or leather sleeves, and other similar items.
We are experts at cleaning various designer coats, such as Canada Goose, Mackage, Arctic North, Rudsak, and Moose Knuckles.
No matter the type of fabric or material, you can rest assured that our cleaning and repairing processes will not cause any type of damage, including any discoloration, shrinkage, or deterioration. Rest assured, your jackets and coats will be handled with care.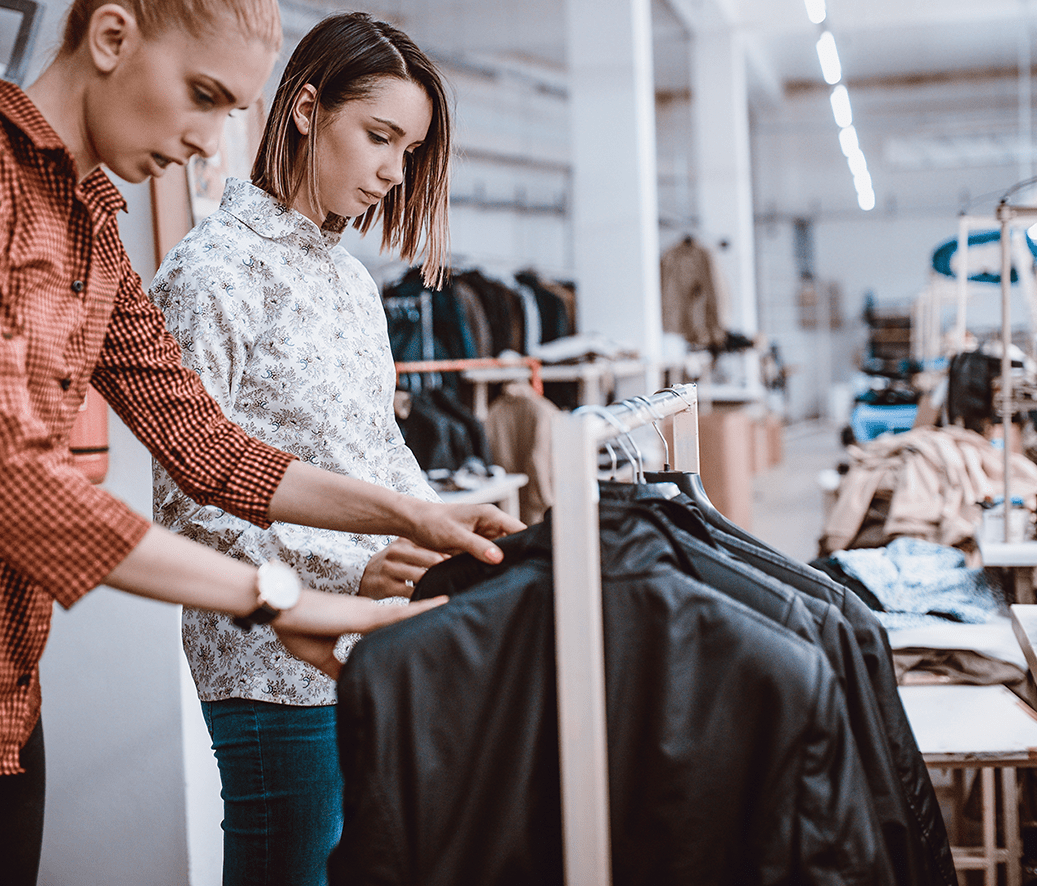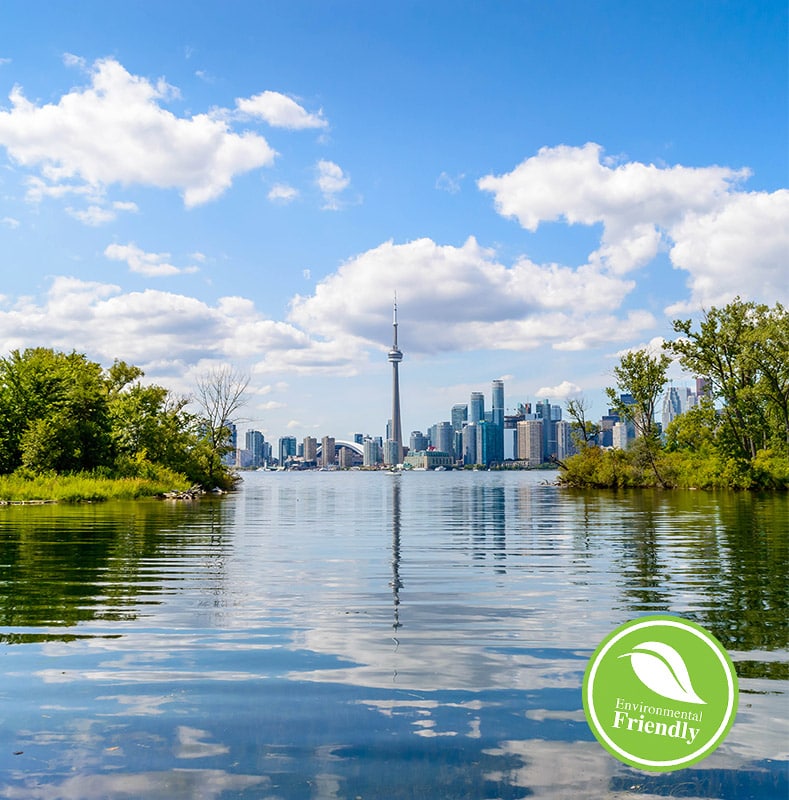 We Take Pride in Our Environmentally Conscious Policies
Multiple studies suggest that almost all consumer goods end up in landfills after only being used once. Each year, around 800,000 metric tons of leather are wasted. 
The leather industry also significantly contributes to environmental issues. Unlike other leather dry cleaners in North York, we do not use toxic chemicals such as perchloroethylene and other toxic cleaning agents. At Love Your Leather North York, we have a social responsibility to serve as an example to our competitors.
Here at Love Your Leather North York, we provide eco-friendly leather cleaning services within the chemical-filled dry cleaning industry. 
Besides our sustainable cleaning products, our energy-efficient facility is designed for recycling water, decreasing water and energy waste. All aspects of our business aim to reduce our carbon footprint. 
We aim to provide excellent results in our suede and leather cleaning services with minimal environmental impact.
Pickup & Delivery Services​
3 Convenient Service Delivery Options
To serve our customers better, we offer three convenient service delivery options.
Our LEATHER CLEANING & REPAIR REVIEWS
Read What Our Customers Are Saying

2 years ago
I am very pleased with the changes that were made to the lining of my Italian leather handbag. Everything was done as I asked for. Customer service was excellent. Thank-you

3 years ago
I had my favorite leather jacket repaired. The arm panel (wrist to shoulder) was replaced due to a tear at the shoulder and it is impossible to tell that the panel was replaced, the leather workmanship is excellent! The pick-up and delivery service are top-shelf I handed my jacket to the driver and ...

3 years ago
Fantastic service. I had a leather winter jacket that needed a new zipper. Love your leather repaired as new even used my existed sliders. I'm so happy!!! This is an incredibly professional business with talented employees who really take pride in what they do. Highly recommend them.

4 years ago
Love your Leather, Thank you for the excellent customer service: order processing, cleaning , and delivery and pick up service. Matt who picked up and delivered the jacket was polite, and considerate especially after a major snow storm. It was a pleasure doing business with your team. Will use again...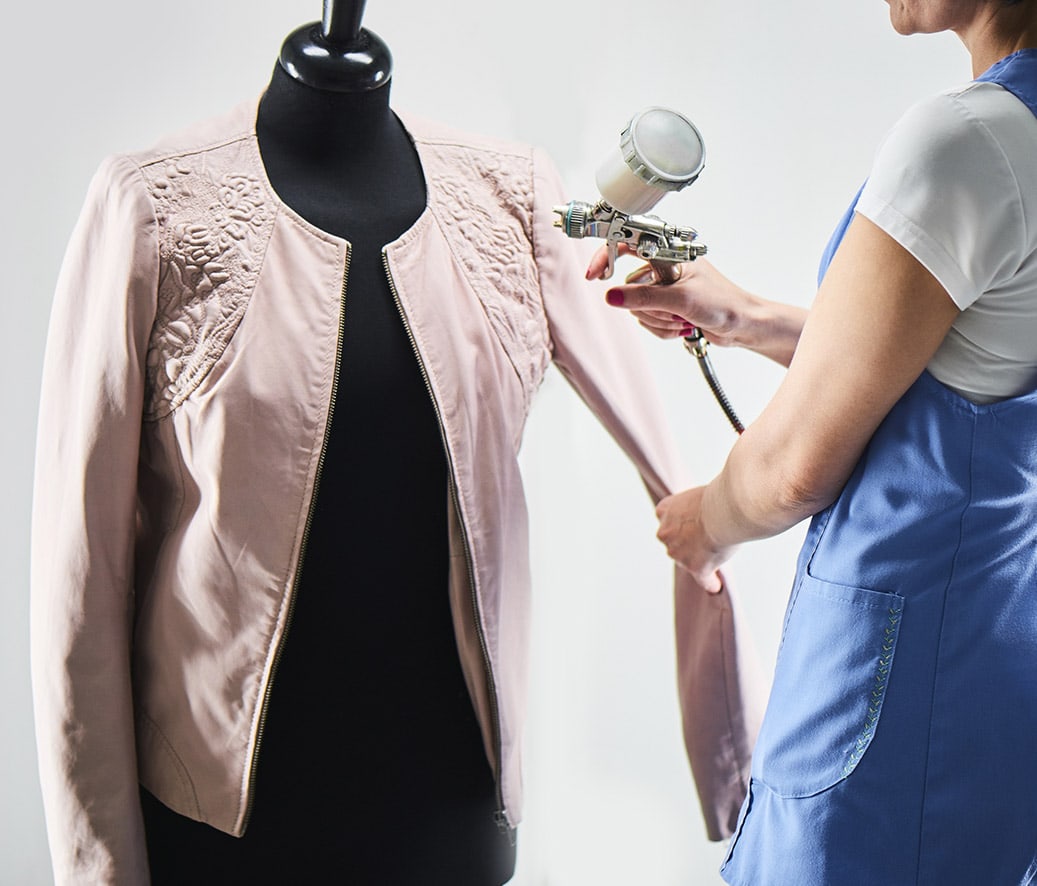 Competitively Priced Leather Cleaning and Repair
Love Your Leather North York can clean, repair, and restore your leather garments and valuables at a price most local dry cleaners in North York cannot match.
Our 10,000 sq. ft. facility uses state-of-the-art leather cleaning equipment and techniques that make your valuable leather items look their best.
We have been in the leather repair and leather cleaning business since 1987, so you can rest assured that your precious leather is in the right hands.