Leather Jacket Trends and Advice
Leather Jackets have been used for millennia for warmth during harsh winters, but these days leather jackets are even worn indoors and during the off seasons such as fall and spring. It has become quite iconic to wear leather jackets as they project a sense of class and style. They usually come in black, gray or brown but are also available in a large amount of colours. It has become an intimidating look with its shinny smooth surface. It also plays a big part in many sub cultures these days. People in authority use them to look strong and authoritative while others use leather to be cool or look sexy. Bikers and rock musicians wear a lot of leather for these reasons.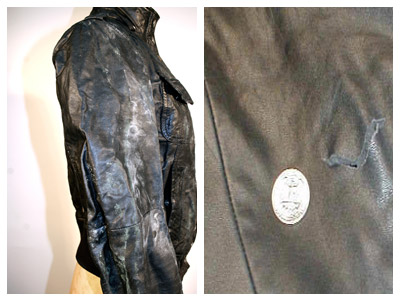 Due to the excessive use of leather, leather cleaning has become very popular and much more cost efficient and effective than buying new leather. Professional leather cleaning can help restore many leather jackets to their brand new look. Leather rips and tears are very common as well and leather repair is another very viable and cost effective alternative that is growing in popularity in North America. Choose Love Your Leather as your professional leather cleaners and leather restoration professionals in Toronto.
Some of the common styles of leather jackets these days include classic, bomber, motorcycle, raincoats and leather blazers. There are many other styles but these are most common. Along with these common styles there are a few common types of leather used as well. Here is a short list of popular types of leather used in leather jackets: buckskin, chamois, calfskin, goatskin, lizard skin, pigskin, ostrich, and cowhide and suede.
Leather jackets first became popular in the 1950's by a few popular movie stars and soon enough the popularity of leather jackets was widespread across the world. The leather jacket then took-off to a new level of popularity after the movie "the Terminator," when Arnold Schwarzenegger stole a leather jacket from a biker gang leader.
There are two types of leather jackets; fashion and utility. Fashion jackets are those that are worn specifically to look good and are usually made of softer malleable leather that is comfortable to wear casually. Utility leather jackets are used commercially or for sport. A biker jacket is very tough and helps break a fall from a motorcycle and it wont tear easily to avoid ripping of the skin. Another use is temperature control for firemen so that they are well protected from blazing fires.