10 Leather Skirts You Should Wear This Summer
Leather is a material that's often worn during the cooler months as its thick fabric helps keep you well insulated. Plus, leather jackets are a stylish and functional fashion item that can make you feel like a real badass. But did you know that leather clothing fares just as well in the summer as it does in the winter?
Leather has air-trapping qualities and breathability that allows you to cool down in the summer while wearing it, and one fashion item, in particular, will make you feel extra cool (both literally and figuratively) – leather skirts. Here are ten leather skirts you should wear this summer!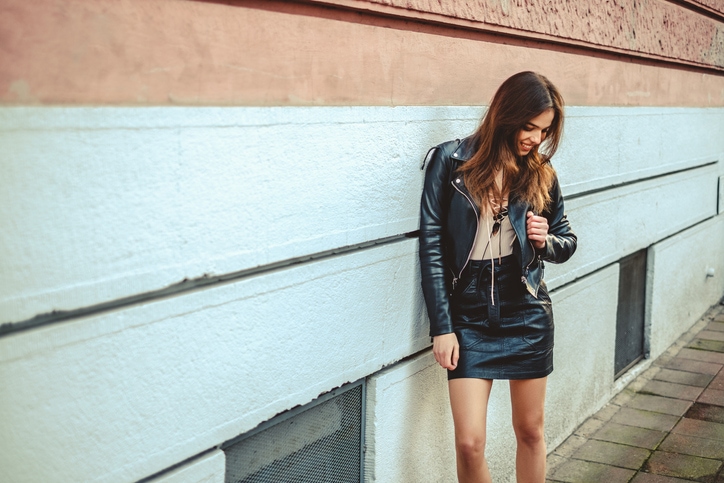 The Pencil Leather Skirt
A form-fitting pencil leather skirt is an absolute wardrobe essential! This piece can make you look classy and sophisticated while also showing off that summer bod. Pair your pencil leather skirt with a loose-fitting white blouse and some stellar stilettos to wow everyone at the office.
The Pleated Leather Skirt
Add some pizazz to your outfits this summer by throwing on a pleated leather skirt. A stylish A-line cut with neat pleats is flattering on all body types and will definitely have people doing a double-take. This fashion-forward item pairs perfectly with a sleeveless black turtleneck and a colourful clutch.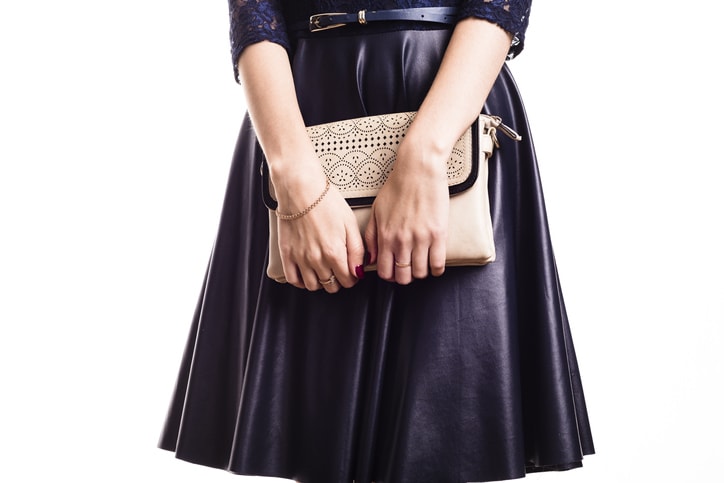 The Embroidered Leather Skirt
If you're ready to experiment with your style and make a statement this season, then the embroidered leather skirt is the way to go! Opt for a leather skirt with flower embroidery since nothing says summer quite like a floral print. Wear a plain bodysuit underneath to let your fabulous skirt shine through!
The Layered Leather Skirt
Make your outfits more visually appealing this summer and add some texture with a layered leather skirt. This fun number that often features layers of fringe or ruffles looks excellent with a striped shirt if you want to look extra snazzy!
The A-Line Leather Skirt
This universally flattering silhouette looks even better when it comes in leather form because the structure of it doesn't get compromised. Pair your A-line skirt with a billowing pastel top and some strappy heels for a fun and fashionable feel.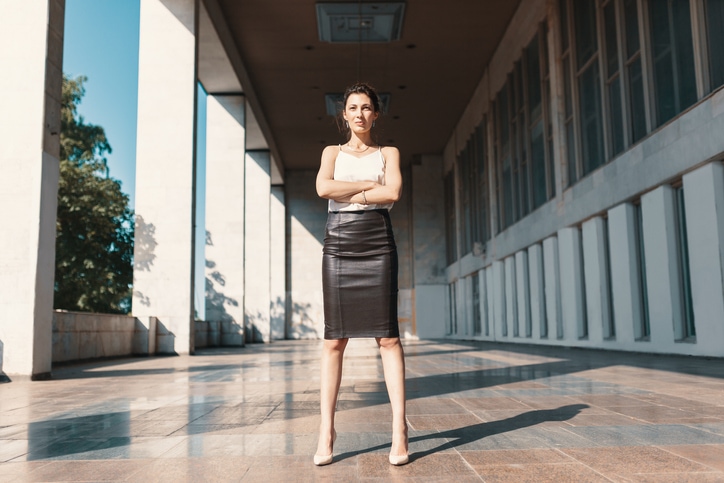 The Leather Mini Skirt
Keep it cute and stay cool on those scorching 30 degree days by rocking a leather mini skirt. Pair this piece with your favourite band tee and a chunky belt if you want to look as cool as you feel!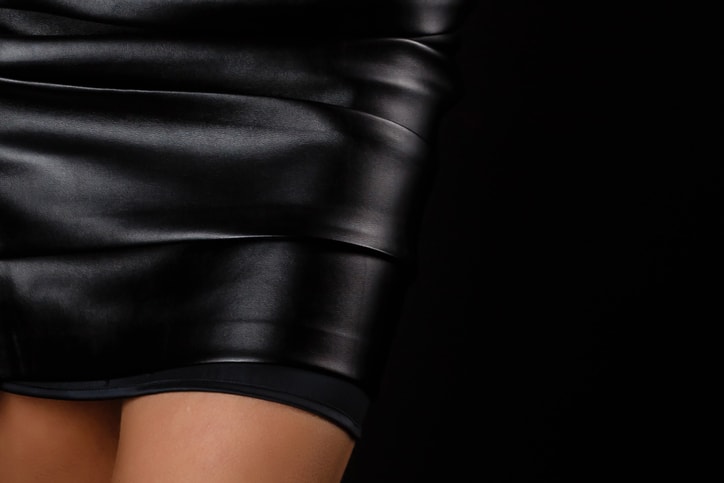 The Wrap Around Leather Skirt
Want to rock a daring look at a rooftop party this summer? An alluring wrap around leather skirt is perfect for just that! This fashion item that often features a dramatic slit pairs well with crop tops and knitted tees.
The Ruffled Leather Skirt
Embrace your girlish flare this season and wear a ruffle leather skirt to daytime outings. The frills in this fashion piece look great when worn with a fitted yellow top and some black booties. You won't be able to resist taking a pic in this fit!
The Fringed Leather Skirt
There's nothing more fun than going out dancing in a fringe leather skirt! This statement piece is also super fashionable and eye-catching. Since the fringed leather skirt is a stand out item, it's best to pair it with a simple white T-shirt.
The Burgundy Leather Skirt
Summer is a great time to experiment with colour and stray away from the all-black outfits you've been wearing all year. A burgundy leather skirt is an investment piece and a great way to add some colour to your wardrobe. Wear your burgundy skirt with a gold tank if you want to bring out that tan you've been working hard on!
There you have it, the ten leather skirts that are worth wearing this summer! If your beloved leather skirts endure some wear and tear during your fun in the sun, worry not – Love Your Leather can clean and repair your skirt and make it good as new. We are the largest leather cleaning company in Toronto, and our experienced technicians have cleaned, repaired, and restored leather items in all kinds of conditions. Contact us today to get a free quote.