How Does Raw Leather Become Clothing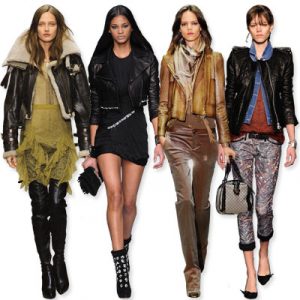 Leather is made of non-woven collagen protein based fibres made from animal skin. The raw skin is turned bio refractive. Once it is bio refractive the skin is then put through a tanning process and finally can be called leather. Once the leather is tanned it is then fat-liquored which is the process of saturating fat, grease and certain oils to lubricate the leather internally so that the leather can be preserved and not crack in the near future. For professional leather cleaning in Edmonton check out our website, or for leather cleaning in Mississauga and G.T.A click that link.
There are two ways to colour leather one way is to dye it and the other way is to pigment it. Both ways are adequate depending on the manufacturer. Leather can be coloured by saturation in which the colour is filled deep into the leather or it can be simply coloured mildly on the surface. A deep colouring will preserve the colour much longer.
The process known as "dressing" is the process by which the leather is given a finishing coat called an organic matrix and is usually latex based or a wax.
There are four categories of chemical cleaners for leather products: substitute fat liquors, surface dressings, waterproofers and cleaners.
Cleaners must be able to remove unwanted materials without damaging or removing the leather surface. Cleaners achieve this status by making the cleaning agent chemically bind with the dirt or grime that saturated the leather and when the cleaning agent is washed off most of the unwanted materials wash out with the cleaning agent. The best way to wipe off the contaminant is to use a cloth or at best a sponge. Cleaning agents must also be removed entirely because when it evaporates it leaves a solid residue that can stain the leather. Wiping off mist of the cleaning agent with a cloth or sponge is best and once it is not visible anymore the rest can be evaporated without further damage. To make sure that all cleaning agent is off you can saturate the leather article in water because water has no harmful effects on leather. It is very important to do this before vaporization.
If the leather you are cleaning has a dressing coat on it then it will be easier to clean because that means that there is no internal damage to the leather and it could be simply cleaned with another dressing. This way you can clean, wax and polish the article in one exercise.