How to Clean A Leather Jacket and Make It Last
A genuine leather jacket is an investment piece that should last for years to come after you purchase it. In fact, leather jackets are known for being great hand-me-downs that often get their fair share of wears from one generation to the next. It's safe to say that stylish pieces are specifically designed to last, but the manufacturers of leather jackets can only do so much, and at the end of the day it's up to you to keep your leather in good condition. Here's how to clean a leather jacket and make it last for the long haul!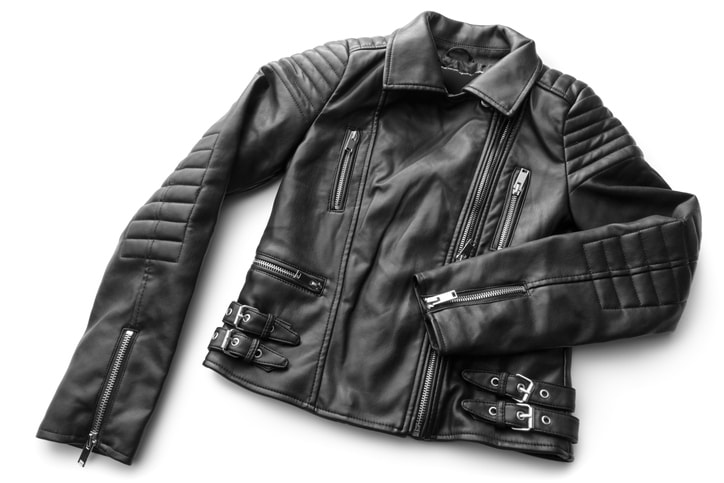 Prevention
Prevention is absolutely key when it comes to the longevity of leather items, and for leather jackets, in particular, this means investing in a good protective spray. When leather gets wet, it is prone to getting watermark stains, the breathability of it is reduced, and it appears more used and stiff. Protective sprays renew the water-repellent properties of leather and provide an extra layer of protection that prevents water from penetrating the material. When protective sprays are reapplied to leather regularly, they can add years to a leather jacket's shelf life. Remember, prevention is always better than a cure!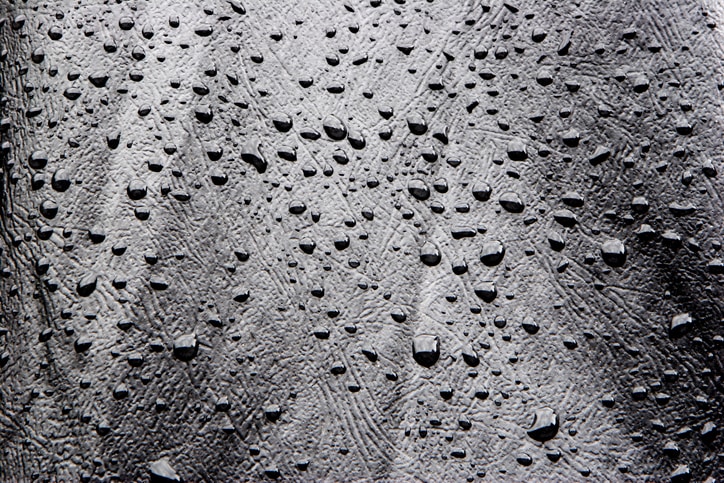 Cleaning
Keeping your leather jacket relatively clean also plays an important part in how long it ends up lasting. Here are some of the most common stains that show up on leather and cleaning tips you can use to tackle them:
Water stains: If you get caught outside in the rain while wearing your leather jacket, you should blot wet spots with a cotton ball then leave whatever is still wet to air dry on its own. Stay far away from any sort of dryers, as leather doesn't react well when it's exposed to direct heat.
Ink stains: Ink stains can be pretty stubborn, and the only way to remove them is with a good solvent like nail polish remover. Soak a white cotton cloth in the nail polish remover and gently blot the stain until the ink has noticeably faded. It's especially important to be gentle in this scenario as excessive rubbing may cause the colour of the actual leather to fade!
Oil and grease stains: Oil and grease stains can put a real damper on your day, and getting rid of them does take a decent amount of time and effort. Get your hands on some baking soda or corn starch and rub it on the affected area with a damp cloth. Let the powder sit overnight, so it has a chance to absorb all the oil. Once all the oil has been thoroughly absorbed, wipe off the powder with a dry towel.
Mould: Storing your leather jacket in an area where it is exposed to a lot of moisture can make mould appear on it. To get rid of this fickle fungus, mix one-part rubbing alcohol with one part water, dip a cloth in the solution, and wipe areas that have been affected. Use another damp cloth to wipe your jacket clean.
If it's the interior of your leather jacket that needs a little help due to body oil, sweat stains, and/or remnants of antiperspirant that won't budge, carefully read the fabric content and care labels on your garment. Not all inner linings are made of washable fabrics, and you can tell if yours is by wiping a clean, damp, white cloth across the interior. If any colour transfers onto the cloth, it isn't washable and should be taken to a professional for cleaning.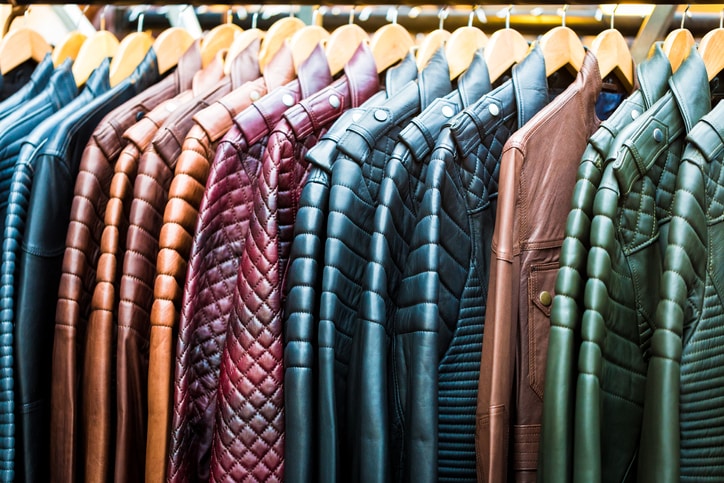 Call In The Professionals
As high as your urge may be to DIY everything, when it comes to cleaning your leather jacket sometimes it's best to hand your coat over to the professionals. Suede and nubuck leather materials need to be delicately handled, and sometimes when a stain is left alone for too long it becomes a big problem that you can't tackle on your own.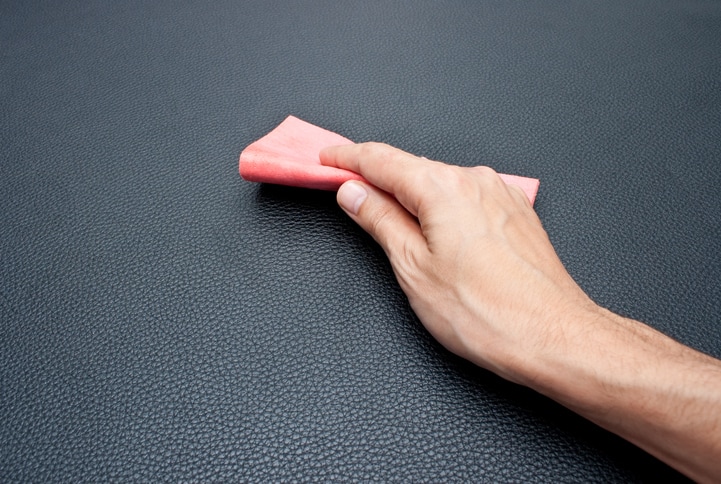 At Love Your Leather, we offer top-of-the-line leather cleaning and leather repair services that will make your leather jacket look good as new. We are the largest leather cleaning company in Southern Ontario, and we've been restoring suede and leather jackets since 1987. Contact us today to get a free quote – your leather jacket will thank you for it!