How to Clean a Leather Couch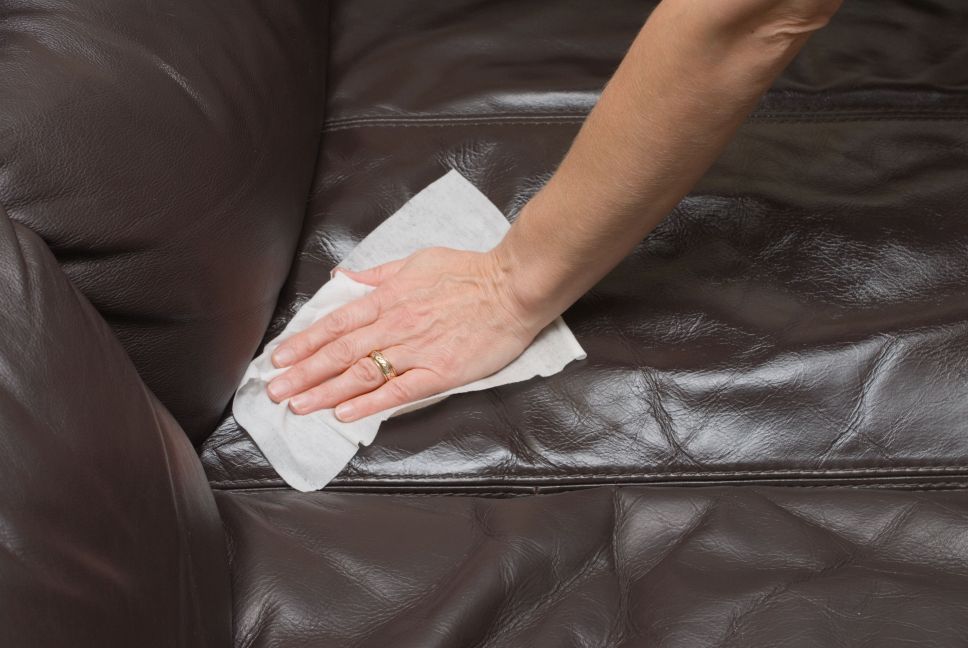 Accidents happen, and unfortunately, sometimes those accidents happen on your leather couch.
Whether it is a spill or a stain, or you simply want to restore the look of your leather furniture, we have put together five solutions that require nothing but a combination of ordinary household items.
Here are five different ways to clean a leather couch.
Please note that these tips are intended as helpful suggestions only, and they are not to replace the expert advice of a leather professional. You may try any of these solutions at your own risk, although we make no promises as to their efficacy or outcome.
Clean a Leather Couch – Vacuum
Vacuums are safe to use on all different sorts of living room furniture, including leather couches.
In fact, a simple vacuum can go a long way to improving the look of your leather couch. After all, dust tends to accumulate and show fairly easily on most leather products.
Be sure to remove the cushions from your couch to really vacuum all the crevices properly. Dirt, debris and dust tend to collect in the most obscure places.
Clean a Leather Couch – Cleaning a Spill
If something gets spilled on your leather couch, begin by absorbing as much of it as possible with a dry cloth.
From there, try removing any leftover residue with a mixture of warm water and dish soap. Wet a cloth, apply the dish soap directly to the cloth, and then blot the affected area until it is clean.
Do not use harsh chemicals on your leather couch, and especially do not scrub at an affected area with any level of force.
If need be, you could always bring a stained cushion to the experts at Love Your Leather. They have been offering Toronto professional leather cleaning services since 1987.
Clean a Leather Couch – Regular Cleaning
If you want to regularly wipe down your leather couch to keep it looking clean and new, consider using baby wipes.
Since they are made for sensitive skin, you can be fairly certain they will not harm the finish of your couch.
If you are willing to spend a little more money, you can also purchase wipes that were designed specifically for leather products.
Clean a Leather Couch – Make It Shine
A combination of vinegar, olive oil, and lemon essential oil can be mixed and gently rubbed onto the leather surface of your couch.
Not only does this serve as a great homemade cleaning agent, but it also adds brilliance to the surface.
Clean a Leather Couch – Remove Stains
One common household remedy to help you remove stains from your leather couch is a combination of lemon juice and cream of tartar.
Mix both substances until you have a paste, and then apply a thin layer to the affected area. Allow it to sit for 10 minutes, and then remove it with a warm, wet cloth.
Still Stuck?
If these household solutions for cleaning your leather couch are not able to achieve the desired effect – or you simple do not have the time – why not contact Love Your Leather at 416-538-8669?
Our mission is,
to provide dry cleaners, manufacturers, retailers, and individuals with the highest quality leather care service. We pledge to consistently excel in the cleaning and restoration of leather and suede, by maintaining the highest level of industry skills, excellent customer communication and dedication to our craft.
And we would love an opportunity to clean your leather couch cushions. In fact, we guarantee results.