How to Prepare your Leather Boots for the Winter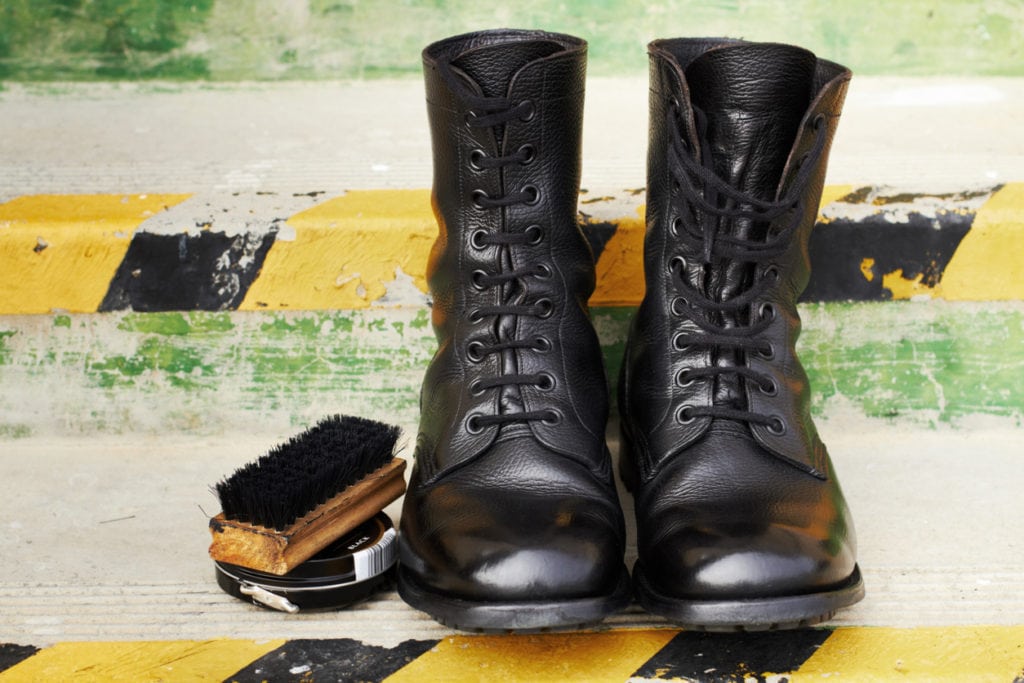 Malls are already playing Christmas songs, coffee joints are selling peppermint everything and layers of snow will soon cover the ground. It's no secret that the winter season is a magical time of year. Whether you're heading out for a work holiday party, spending the afternoon walking through the streets of Toronto, or going gift shopping, leather boots add a great touch to almost any outfit.
It can be easy to forget to prepare your leather boots for the season when you're busy skating at Nathan Phillips Square or wandering around the Distillery District's Christmas Market.
Living in the GTA makes it difficult to anticipate what the upcoming weather will be like. While leather boots can handle almost anything, they deserve proper maintenance and protection. That's why we've put together a list of tips to help you prep your leather boots so that they're ready for this unpredictable season!
Regularly Clean your Boots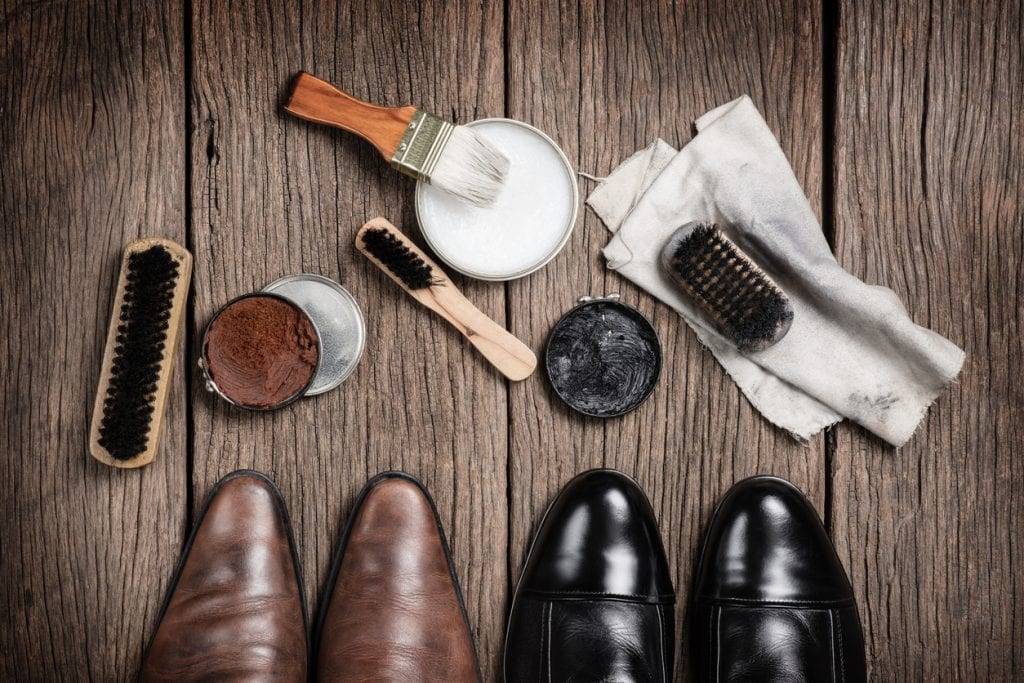 After purchasing a new pair of leather boots, the last thing you want to notice is loss of shine, cracks, and dried out leather. In the winter, many sidewalks and paths are covered in salt, snow, and slush. If your boots come into contact with anything that may stain it, try and wipe them right away. Salt will stain your boots and ruin the way they look by leaving a white film on the leather.
Luckily, there are many ways to remove any stains that you may have without leaving your house to purchase an expensive product. By taking a quick look in your pantry, it is very likely that you already own the items you need to clean your boots:
Water and vinegar: Mix an equal amount of water and vinegar into a cup and dip a clean cloth into it. After soaking a generous amount of the mixture into your cloth, dab it onto the stains.
Baking soda: Soak a soft cloth in water and then dip it into a cup of baking soda. Use the cloth to gently rub any scuffs and you will be able to watch them disappear. Before giving your boots a final buff, make sure you allow them to naturally dry.
If your stains and scuffs are extra tough and have been on your boots for a while, we recommend using a brush and leather cleaner. No matter what kind of product you are using, make sure to only apply a small amount on one area of your boots in order to test the item first. You can also contact a customer service rep at your boot's manufacturer to see if they recommend any items for their specific brand.
Use a Leather Conditioner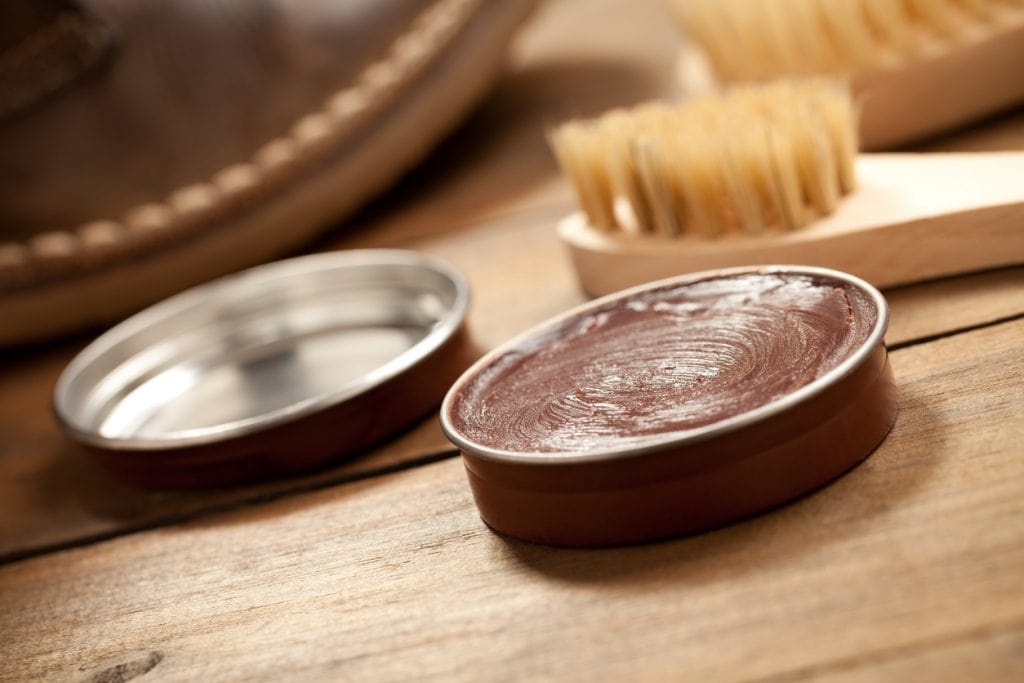 Think of your favourite pair of leather boots like you do your skin. In order to have the best appearance, skin needs to be moisturized, nourished, and cleaned; just like your leather. Using a good leather conditioner will restore flexibility in the fibers and help prevent any cracks from harsh weather.
Steps to properly condition your leather boots:
Remove any laces from your boots to prevent them from becoming stained.
Let your boots air dry before applying any products to them.
Apply a nickel-size amount of leather conditioner onto a cloth or sponge.
Use the sponge or cloth to apply the conditioner all around your boots.
Leave your boots unworn overnight to allow the conditioner to soak into the leather.
Wipe off any excess conditioner with a soft towel.
Use a Waterproofing Wax or Seal
Making sure your shoes are water-resistant is extremely important during the winter. No one enjoys coming home with wet socks and damp feet. Aside from the uncomfortable feeling of having toes that look like prunes, water will destroy the suppleness of your leather boots.
Select a waterproofing compound.
In terms of waterproofing compounds, there are a few options on the market:
Wax-based polishes
Spray on waterproof products
Speciality waterproof compounds
Test the waterproofing product
Ensure that a watertight barrier has formed
If your shoes are already wet, we recommend removing any excess water by using a towel. It is important to never place your shoes near a heat source as it will increase the chance of the cracked leather. Instead, let your leather boots dry at their own pace in a room temperature environment.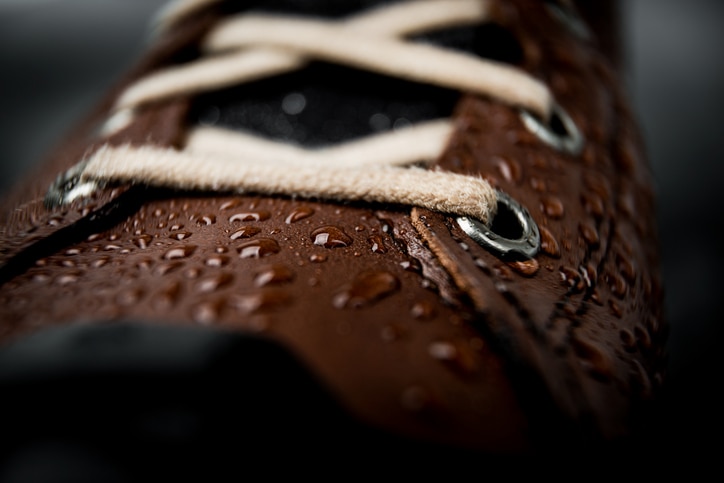 Repeat and Prevent Future Damage
To consistently take care of your leather boots, try doing a daily clean and using a waterproof seal once a week. At the beginning and end of every season, give your leather boots a protective barrier. Clean, moisturize, and seal your boots in order to prevent stains before they happen. If you own multiple pairs of leather boots, you can line them up and use our tips to clean them all in one go.
How Love Your Leather can help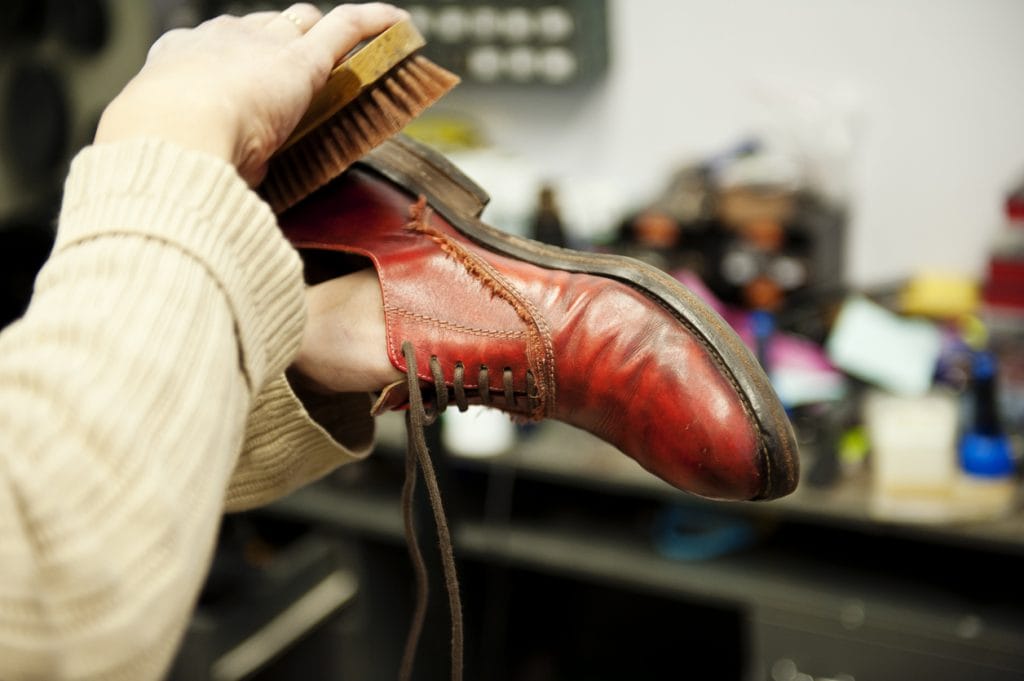 We understand that leather boots are the holy grail of many outfits. At Love Your Leather, we go above and beyond to ensure all of our customers are completely satisfied with our services. We excel at having great relationships with our clients and staying dedicated to our craft.
Thankfully, you can trust us with much more than just your leather boots. At Love Your Leather, there are a wide variety of leather cleaning services that we specialize in. We can help make your leather items look as good as new. To get a free estimate, contact us today!