How to Style Leather at the Office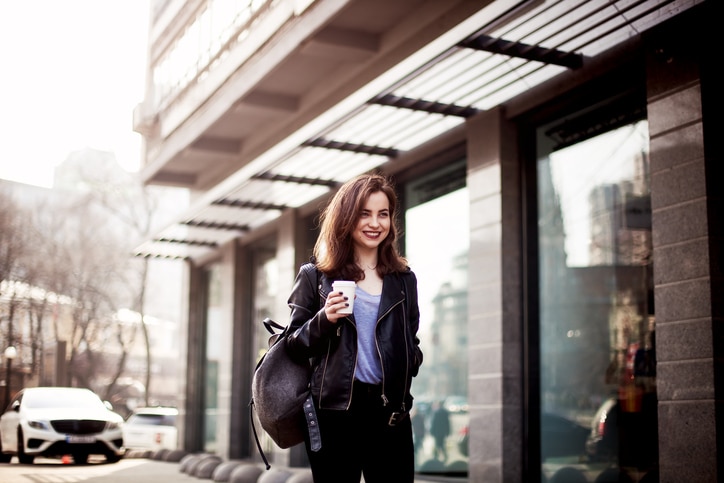 If you have a wardrobe filled with clothes but can never seem to decide what to wear, we know exactly how you feel! Attempting to put together flattering work outfits on a daily basis can be both time-consuming and challenging.
As fashion lovers, we know how frustrating it can be to try and shop for those elusive outfits that have the perfect mix of professionalism and style. That's why we've put together a list of leather items that will help you build a fashionable and sophisticated wardrobe.
So say goodbye to the days of not knowing what to wear to the office! We hope this list will help you walk into work feeling confident and chic:
Strut in Leather Pants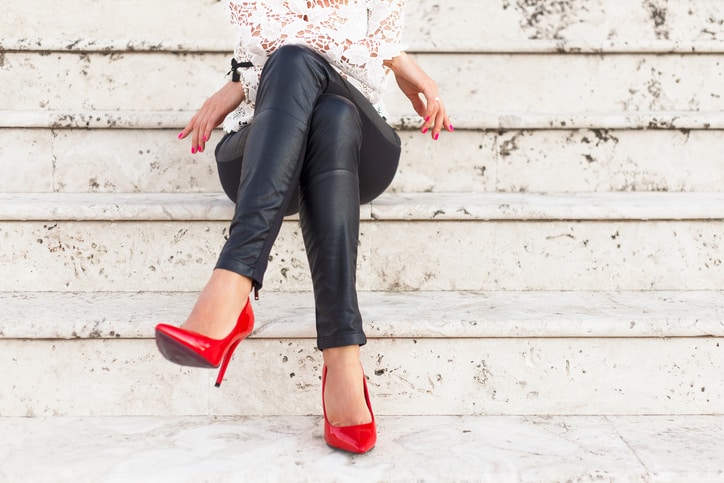 Let's face it, leather pants don't exactly look comfortable. When spending a whole day at the office, you probably want to opt for something that won't feel too tight. We can relate. However, leather pants don't always have to hug your legs. There are a variety of styles, such as wide-cut trousers, also known as "slouchies," that can be matched with a tucked in blouse for a look that will rule the boardroom.
Not a fan of loose pants? Not a problem. Faux leather leggings will give you a sophisticated edge at the office. They can be paired with a structured blazer or even a classic button-down. Thanks to fashionable brands such as Topshop, Nordstrom, and LOFT, you can find leather pants with ease.
Make a Bold Statement with a Leather Jacket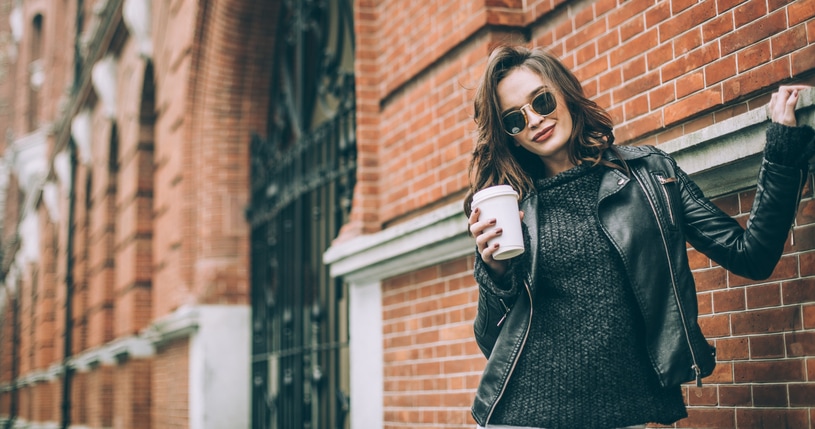 While leather moto jackets give off a "biker" vibe, we're here to tell you that you don't need to own a motorcycle to flaunt one. Yes, moto jackets are perfect for after-work cocktails, but they can also be styled in a business-casual way for the daytime. Consider pairing a plain leather jacket with trousers, a silk blouse and embroidered flats for appropriate office attire. Keep in mind that there are several colour variations for a moto jacket. If you're looking for something on the more elegant side, opt for a moto in red or white, depending on the season.
Dress up with a Leather Skirt
Leather skirts have been in style for quite some time and are easy to pair with any style top. In fact, a tweed or corduroy blazer can perfectly compliment a pleated leather skirt.
One of our pro tips for skirts is to remember that they will shorten by around three inches once you sit down! Be sure to test this out at home before heading to work.
Pair your Outfit with Leather Accessories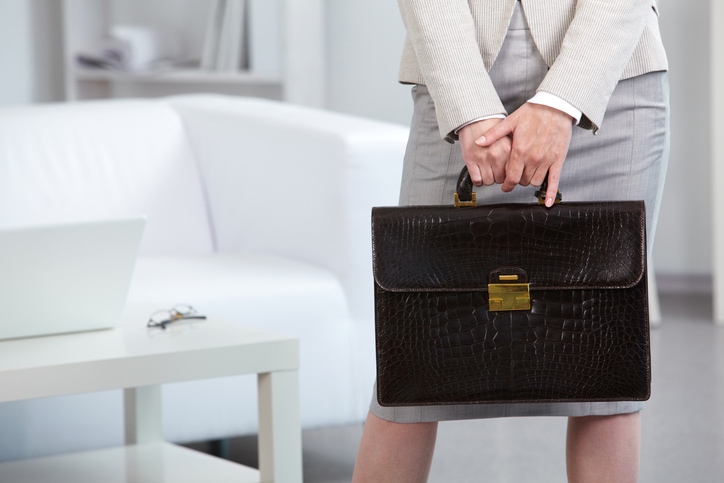 If you're looking for a way to casually style leather into your outfit, accessories are the best option. Here are a few items to add to your shopping list that will jazz up your outfit:
Leather bags: Lately, we've had our eyes on Matt & Nat. As a Canadian vegan leather company, they offer a wide variety of practical and stylish leather bags. Whether you're looking for a backpack, handbag, or briefcase, Matt & Nat has you covered with the perfect work bag.
Leather belt: To add a twist to your everyday work outfit, throw on a leather belt to compliment your trousers. Leather belts are a must-have wardrobe essential. We recommend sticking to black or dark-brown leather, as these colours are the easily matched to others.
Kick up your Heels in Leather Boots
We can assure you that the leather boots trend that isn't going anywhere. Not only are they comfortable and long-lasting, but they are additionally easy to pair with any of your work outfits. For summer skirt days, over-the-knee boots are the perfect go-to shoes. As fall and winter roll around, leather ankle boots will become your new best friend.
If you're not a fan of wearing boots to the office, try out a pair of leather loafers for a comfortable and stylish accent to your outfit.
Not sure how to Protect your Leather?
Owning quality leather is just as important as taking care of it. If you're not careful, it can be easy to damage your items. While there are numerous ways to protect and clean your leather at home, we are the best choice for getting the job done professionally and effectively.
At Love Your Leather, we offer a wide variety of leather cleaning services. Our incredible staff are highly experienced at ensuring that all of our customers leave satisfied.
You can count on us to make your leather items look as new as the day you bought them. To get a free estimate,  contact us today.