Our Favourite Summer Bag Styles
One of our favourite things about summer is how much more adventurous we become with our wardrobe. Summer is a time to try out all kinds of bold and unique accessories in bright colours and unusual textures that don't really fit with colder weather.
One area of our wardrobe that we like to give a particular update to during the summer time is in the bag department. Winter is usually the time when we break out our tried-and-true bags, such as the basic leather work tote or the classic handbag. But summer provides all kinds of opportunities to experiment with new and interesting bag styles, especially since summertime is generally the season when we go on the most adventures, both at home and abroad.
Below, check out some of the summer bag styles that we've been loving this season.
Mini Backpacks
We love the fact that the backpack has been making a comeback in accessories in recent years. More practical versions of this bag style have become acceptable in the workplace, and they're truly one of the best items to take with you during any kind of travel excursion.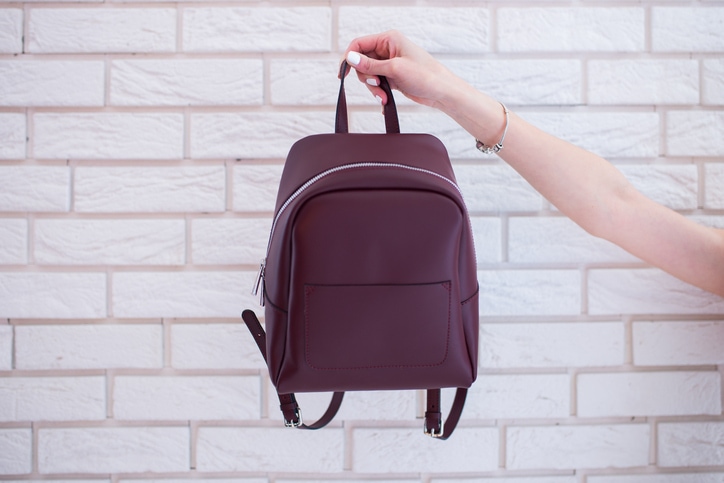 But one version of the backpack that we're loving for summer (and even into fall) is the mini backpack. Not only does it evoke the world of Cher Horowitz in the movie Clueless, a small backpack gives you the hands-free practicality of its regular-sized big sister while still looking on-trend. We particularly love the idea of taking a mini backpack along with us to a festival or other outdoor event in the summer – you can dance, eat and drink freely while having all of your essential items with you on your back in a cute little bag.
Straw and Rattan Purses
One of our favourite trends to emerge this summer is the huge wave of straw and rattan woven bags that have made their way into the market. You can find a straw bag in virtually any shape and colour, from more traditional-looking woven baskets (originally made popular in the 1960s by adopted Parisienne and model Jane Birkin), to cross-body purses and clutches.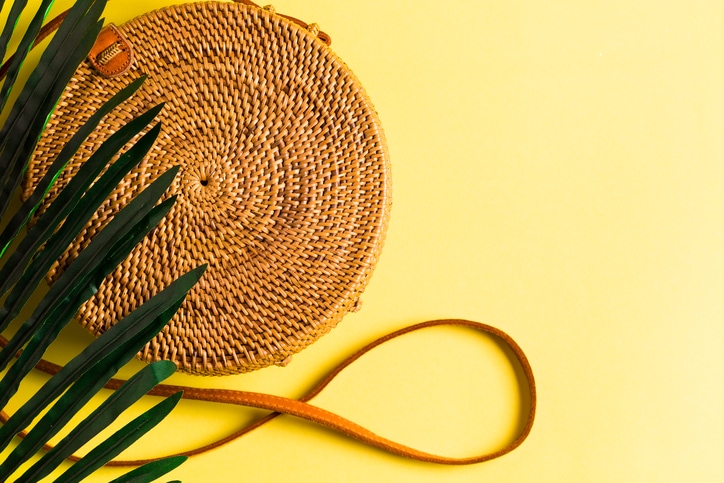 A straw bag can go with you anywhere, from a casual weekend visit to the farmer's market followed by a day at the beach, to even the workplace or a night out, depending on how you style the rest of your outfit. We love the simple, breezy and effortless look that a straw bag adds to any outfit – it's quintessentially summer in its appearance.
Geometric Shapes
Similar to the bamboo rattan purse in the photo above, bold geometric shapes in bright colours have been a popular trend this past spring and into this summer. We particularly love the look of a circle bag – it's simple but still so eye-catching and interesting when paired with a summer outfit.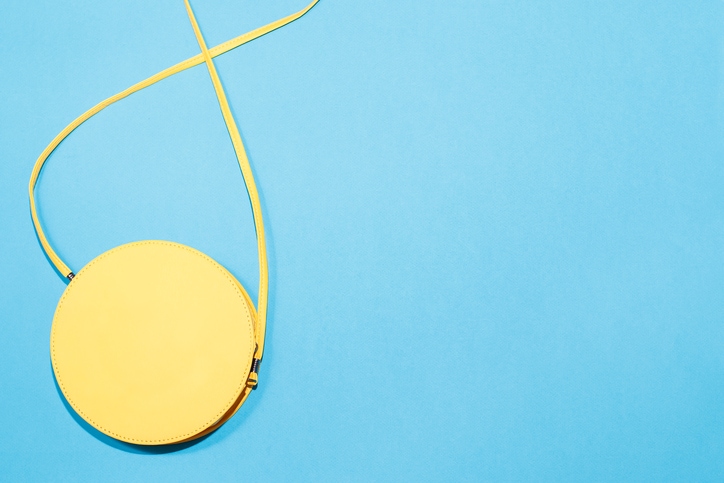 We've also seen bags in lots of other unique shapes this season, including hexagons, cubes, and even triangles. While a triangle might not be the most practical shape for carrying your phone and other items, it certainly adds a bit of intrigue to your look and goes with the experimental vibe of summer dressing.
Leather Clutch
We also like to treat summer as a time to simplify an outfit or pare back on the number of things we're taking out of the house with us. A leather clutch is practical for so many reasons, but we're particularly keen on using one as our only item to take with us to work (if we can swing it) or on a night out.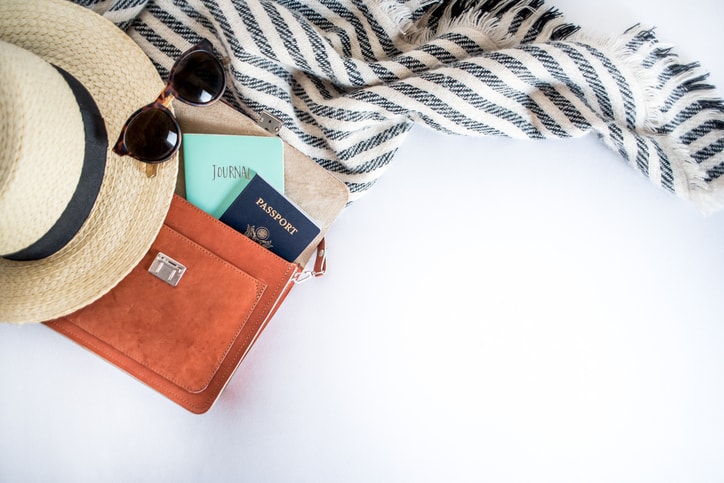 In addition to making a great fashion statement on their own, leather clutches also come in handy for lots of other reasons during the summer. Taking one in your work bag to fit all of your essential items means you can ditch your big tote at the office if you're headed to see friends for drinks in the evening. And for travel, leather clutches are worth their weight in gold in your carry-on bag as the place to keep your passport, identification and cash, and one can double as your "night out" bag when you arrive at your destination. Not to mention they're great to toss into your beach bag or backpack to give some organization to a larger accessory when you need to have more things with you.
Fanny Pack
We never thought we'd see fanny packs truly become a fashion item again (and not just with dads on vacation), but Summer 2018 has really proved us wrong. From canvas and vinyl to suede and leather, fanny packs and belt bags have become a huge trend for women of all stripes.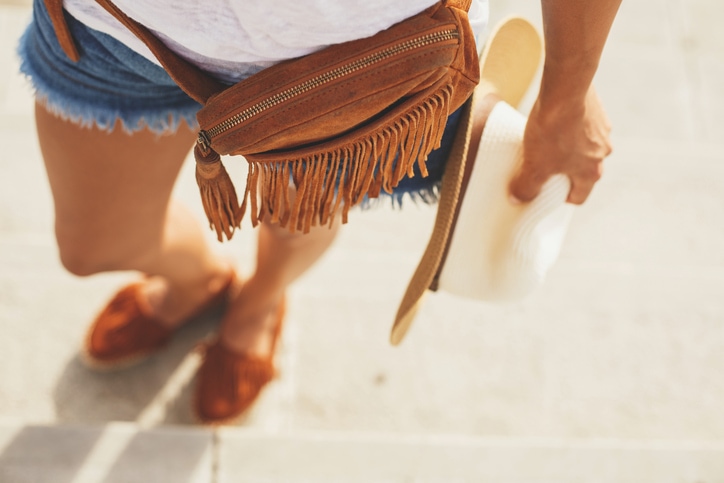 These bags make so many activities that much easier, from taking in a live show or festival, to hanging out at a pool party, campsite or just an average day on the weekend, the fanny pack has reemerged as a style heavy-hitter.
Aside from experimenting with trends, many women have chosen to bring back the belt bag for practical reasons as well. It's arguably more secure to have your items on your person and on the front of your hip rather than on the side of your body (in a crossbody bag) or on your back. A fanny pack also helps you to feel like your bag is taking up less space and is less likely to get knocked or inadvertently pulled (taking you with it) in a crowded space like a concert. Added security while still being fashionable? Count us in.
Get In Touch
For all of your summer accessories, Love Your Leather is here to help keep your items looking their best throughout the season. Whether you're breaking out a favourite pair of sandals for vacation that need some TLC, or you've hit a speed bump with a broken zipper or strap on a favourite bag in the middle of summer, we offer a wide range of cleaning and restoration services to all leather items, including designer accessories. Reach out to our team to get your leather accessories looking their best.