Top Leather Jacket Styles for Fall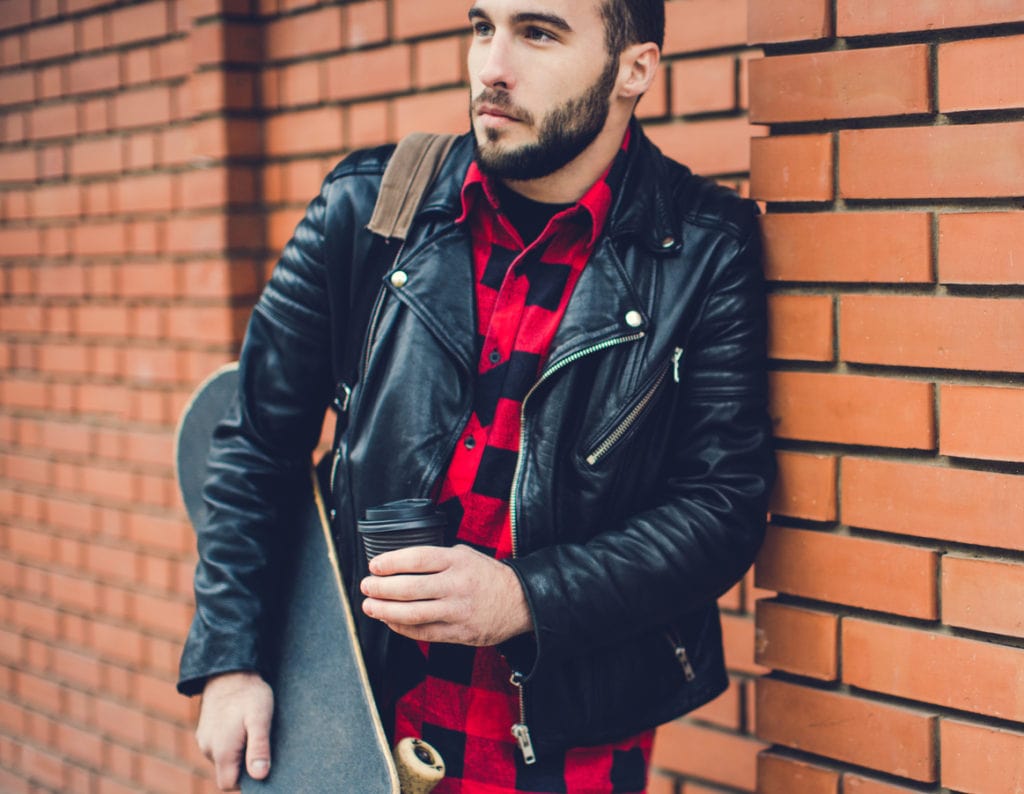 Whether you pair it with a lacy dress and heels or ripped jeans and a graphic tee, it is no question that leather jackets are one of the longest lasting trends in the fashion world.
Dating back to World War I, leather jackets were first introduced by fighter pilots, then later were sold in the 20s by Harley Davidson. The very first leather jacket on their shelf was a variation of a motorcycle jacket and was sold for only $5.50.
Throughout the decades, the leather jacket was introduced in a variety of places, and even became a symbol for wilful feminism in the 70's. It went on to become a key fashion staple in the 90's and has managed to continue on maintaining its status as a prolific garment.
With hundreds of variations of this iconic jacket, it's often hard to decipher which ones are only currently in trend and which ones are timeless must-haves for your wardrobe.
After paying close attention to the coverage of the international Fashion Weeks, browsing through the latest store catalogs and scrolling through the online world of fashion blogging, we've put together a list of some of the top leather jacket trends this Fall season:
The Classic Moto
This style is the one that dates all the way back to the original Harley Davidson jacket, which is why we refer to it as 'classic.' While it's not identical, the concept is still comparable. The best part about owning a simple black moto leather jacket is that it can be paired with almost anything.
An eternal fall look can consist of dark washed denim, leather booties, a graphic t-shirt or patterned blouse and a classic leather moto jacket. Moto's can also be paired with turtleneck sweaters, skirts and thigh-high boots for another timeless fall appearance. Being able to pair any colour or style of scarf with your jacket is another lovely perk of owning a classic moto. From blanket scarves to infinity scarves, you won't have to spend time deciding which colour matches best with your jacket!
Another great part about owning a classic moto is how simple it is to take good care of it. By trusting leather cleaning professionals, you can keep your jacket looking fresh.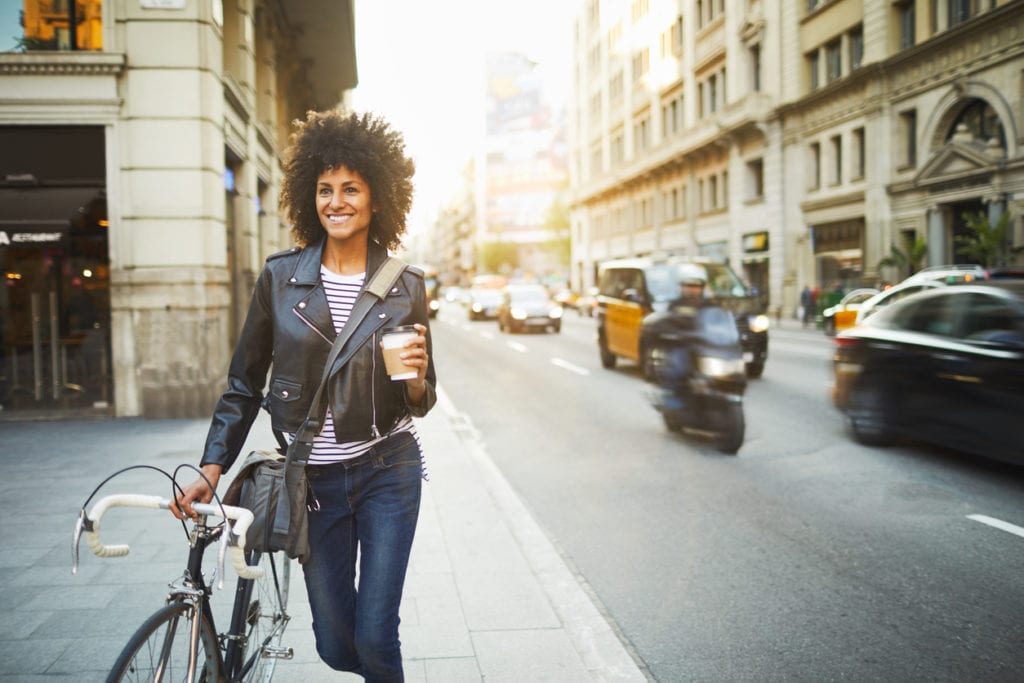 Statement
Whether it's painted with a bold word, designed with hipster patches, or embroidered with florals, wearing a statement leather jacket will have all eyes looking your way.
Although statement jackets are extremely fashionable and unique, they are harder to style and aren't your typical "everyday jacket." Effectively tailoring a statement jacket to your wardrobe often means focusing on basics.
The great part about owning a bold leather jacket is that you don't have to try as hard with the rest of your outfit. Depending on the pattern of your jacket, pairing it with denim and a plain shirt is usually your best bet, because having any other patterns on the rest of your outfit, will take away from the uniqueness of your jacket.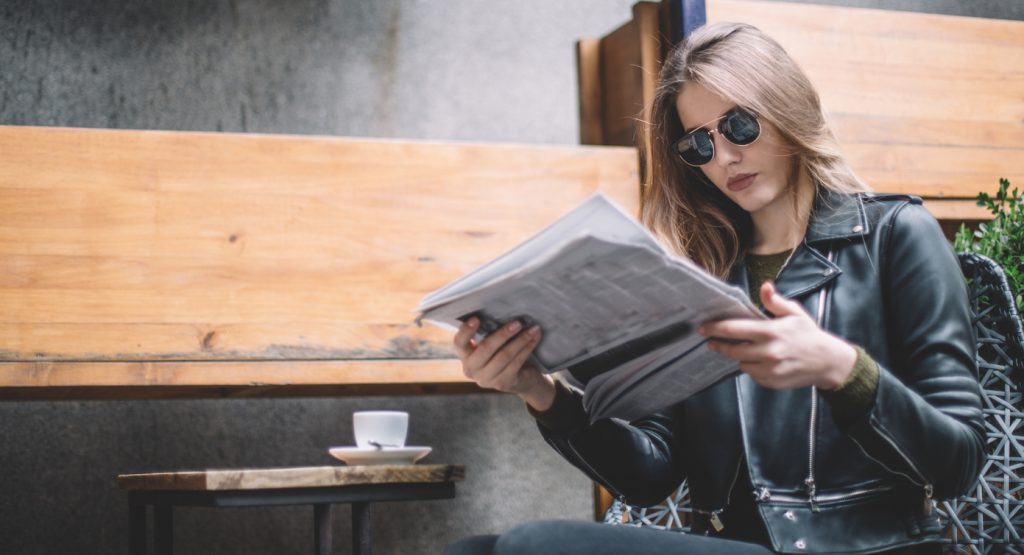 Oversized
One of the most seen styles on and off the runway this season is oversized. As featured in New York Fashion Week, London Fashion Week, Toronto Fashion Week and more, 'oversized everything' is a huge trend. Some essentials that this trend includes are denim jackets, hoodies, graphic tees and leather jackets. Many of the oversized leather jackets also include a fur collar or fur sleeves – another huge trend this season.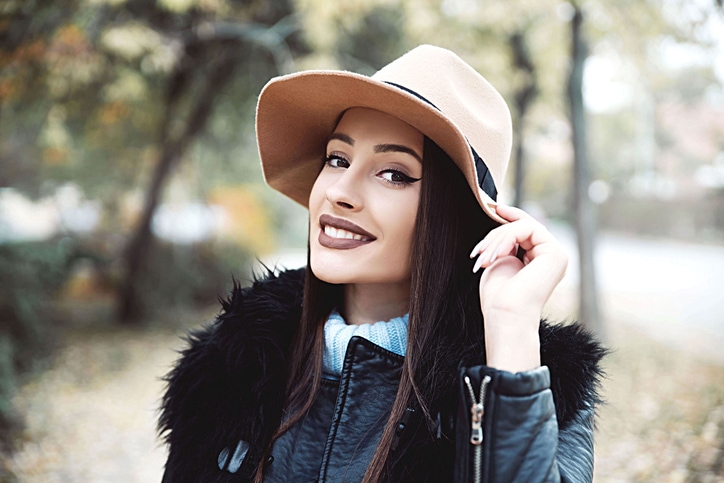 Studded
The studded leather jacket can be thought of as a classic moto with a twist. If you're looking for a jacket that isn't as plain as a classic but isn't as bold as a statement, then studded is a great alternative. It's just enough to get noticed but not so much that you'll completely stand out. Studded leather jackets are the best option if you want to acquire a rocker style.
Red Leather
Red Leather jackets are becoming the new black. The latest trend of the classic leather jacket is red leather. This style is fresh off the runway and is showing up in many designer and department stores across the world. Majority of the styles for red leather are simple, chic and sophisticated. Red leather is the perfect piece that can be dressed up or dressed down.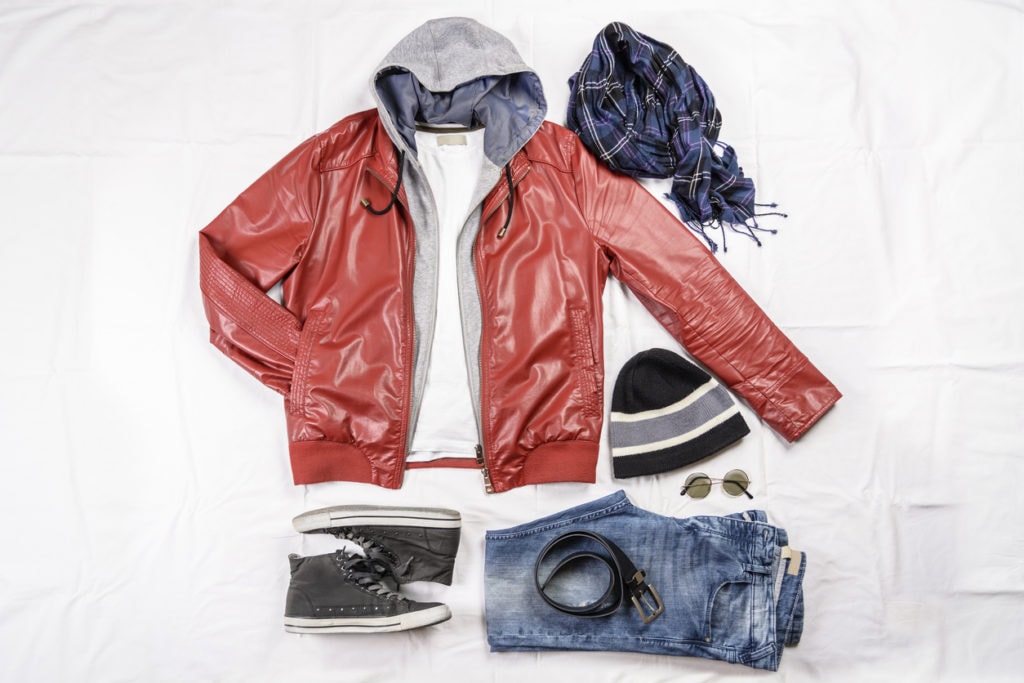 Crop
The crop style leather jacket is quite the opposite of the oversized jacket and yet, it is just as fashionable. With high-waisted skirts, jeans and shorts being in style, it's easy to see why cropped jackets are becoming popular.
How to Take Care of your Leather
Owning a leather jacket is just as important as looking after it. While there are many ways to protect your leather, we are confident that we will take care of yours as carefully as you would.
Here at Love Your Leather, we know how much maintenance and time is required to keep your leather looking brand new. We understand that you have important things to do that probably don't require babysitting your leather, which is why we provide professional leather cleaning services for all your leather jacket needs.
Luckily, you can trust us with a lot more than just your leather jacket. Here at Love Your Leather, we specialize in a wide variety of leather cleaning services that will help your leather items look as new as the day you bought them.
We are proud to say that we are experts in offering the highest quality leather care service. We promise to take an exceptional amount of care of your leather goods while providing you with the highest level of industry skills, incredible customer service, and true dedication.
You can trust us to go above and beyond so that you don't have to. Love Your Leather knows how essential it is to ensure your garments receive tender loving care. Contact us today to get a free estimate on our services.