How UGG Boots Became So Famous
Love them or hate them, Ugg boots have been a popular fashion trend among young women in Canada for quite some time now. They look like comfortable slippers that will keep your feet warm even in the cold Canadian winter climate.
The UGG brand, a registered trademark of California based Deckers Outdoor Corporation, was founded in 1978 in Southern California by Brian Smith and Doug Jensen, two young Australian surfers. The company initially had a slow start with only 28 pairs sold in their first season, but gained a lot of momentum and international recognition in 1994 when they were worn by the U.S. winter Olympic team.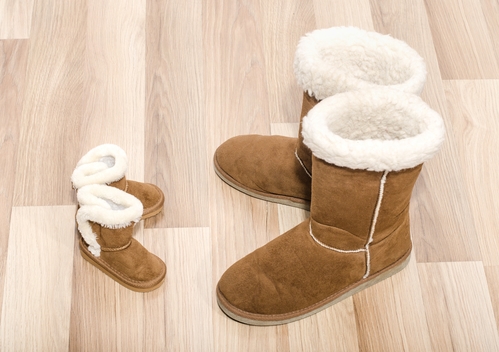 At Love Your Leather we are huge fans of the unique style of winter wear that UGG designs and have been providing UGG boot cleaning services to clients across the GTA for over 10 years. Due to our admiration for the UGG brand we wanted to write this special article detailing the company's history, popular events that helped the brand grow and other products that they have in store.
The UGG Story
Ugg boots have been around long before Smith and Jensen decided to make it into a mainstream brand. Their idea to manufacture and sell these shoes under the name UGG was actually inspired by an artisanal sheepskin boot style native to Australia and New Zealand. These boots were originally worn by sheep shearers in the early 1920s because they were resistant to wool yolk, which was known to rot their ordinary boots.
By the early 1970s, Ugg boots became popular among competitive surfers in Australia. Soon after they became popular in the Australian surfer scene, the boots, along with ripped jeans, became banned in movie theatres around Sydney, further popularizing them in youth markets as a sign of rebellion.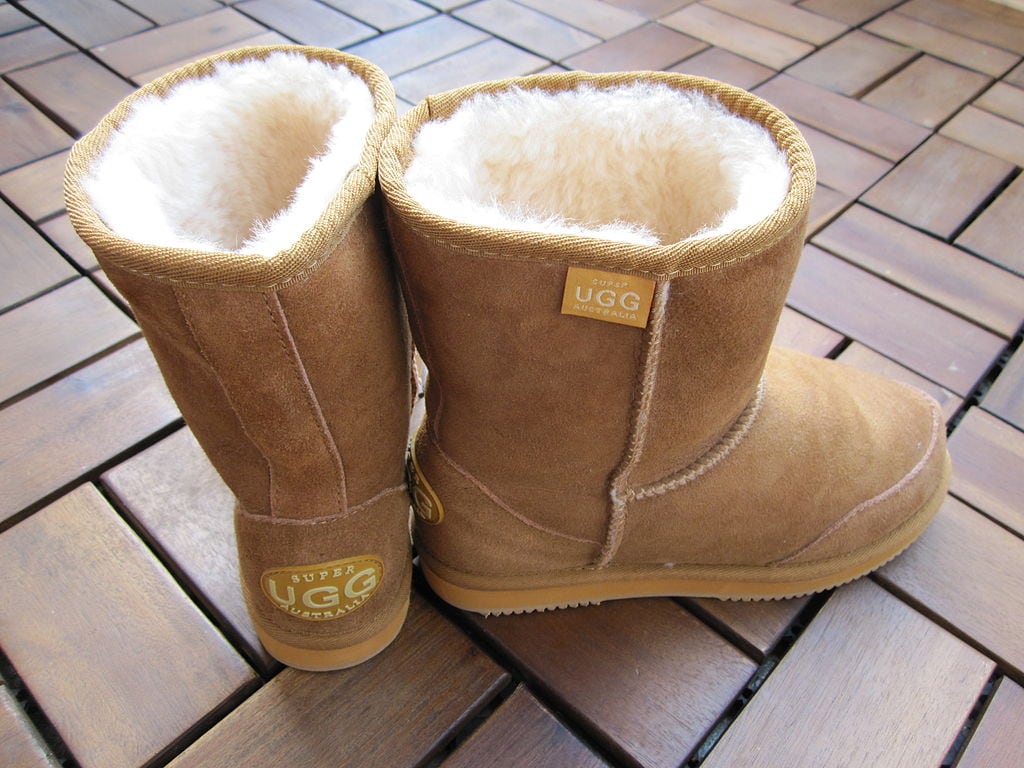 Feeding off of this momentum, Smith and Jensen thought it would be a good idea to create a distinct brand to manufacture and sell this boot style in the California surfer scene. In 1979, one year after they opened up shop, Jensen handed over his share of the company to Smith due to other business commitments.
The UGG brand didn't have any major breakthroughs until 1994 when the boots were worn by the U.S. Olympic team putting them on the international stage. One year later Smith sold the business to Decker Brands for $14.6 million. At this point the brand really started to take off, experiencing double digit growth for several years, gaining massive popularity internationally and opening up several brick and mortar stores worldwide.
UGGs In Popular Culture
Like many famous fashion brands around the world, one of the greatest ways to gain publicity and become a popular internationally recognised brand is to have celebrity endorsements. UGGs was able to reach enormous levels of success due to several events that popularized the brand among the masses.
The first one of these events occurred in 2003 when Oprah Winfrey included the boots on the second edition of her segment "Oprah's Favorite Things". During this show Oprah purchased 350 pairs of UGG boots for her audience and staff causing a massive surge in sales of the boots worldwide.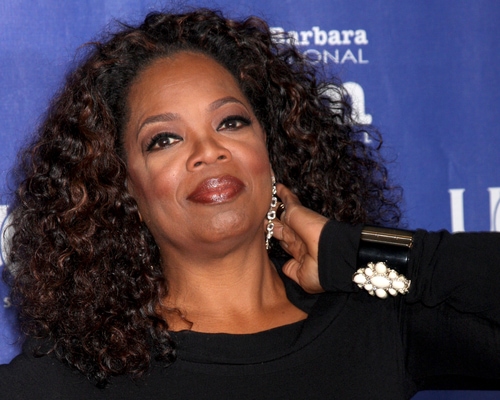 Displaying the boots in this manner on such a popular show caused UGG boots to also gain a large celebrity following. Many famous celebrities including Jennifer Lopez, Cameron Diaz and Kate Upton, among others, were often seen and photographed wearing the boots. This marketing campaign allowed the UGG brand to experience unprecedented growth.
In 2011, Decker Brands decided to expand into the men's fashion market, featuring New England Patriots quarterback Tom Brady in their first men's campaign. Since this advertising campaign other notable male A-list celebrities such as Leonardo DiCaprio and Ronnie Wood have been spotted wearing the boots.
The Lesser Known Side Of UGGs
Most people know UGGs because of their sheepskin boots that have become so popular. What many people don't know is that the UGGs brand actually produces a much broader spectrum of products. Once they gained so much popularity from the Oprah Winfrey show and other celebrity marketing campaigns, UGGs decided to enter other markets expanding the brand into a billion dollar company.
Some of the other products that UGGs produces include sandals, winter coats, socks, handbags, gloves and even household products such as blankets, decorative pillows, sheepskin rugs and towels.