Wedding Gown Preservation Tips
Now that the good weather has arrived and the wedding season is well under way, brides-to-be finally get to see months, if not years, of difficult and precise wedding planning come to fruition. At last, the big day has come when you will get to be the centre of attention in front of all your closest family and friends. All eyes will be on you as you walk down the aisle in your beautiful wedding gown which most likely took countless hours to choose and customize to your exact fit. And before you know it, the most memorable night of your life will come to an end. All of your guests will go home happy to be part of your big night, and you get to embark on a life-long journey to live happily ever after with your best friend.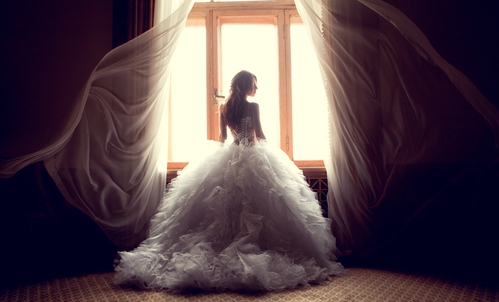 With so much time and money spent on choosing the perfect wedding dress to wear, it only makes sense to hold on to this precious item for as long as possible. Maybe you want to hand it down to a family member to wear on their big day, or keep it as a memoir of your wedding day. Whatever the case may be, preserving your wedding gown to maintain its shape, fabric and color is no easy task and should be given to a professional wedding gown preservationist like Love Your Dress for optimal results.
Why Do I Need To Hire A Wedding Gown Preservationist?
Although you can purchase a do-it-yourself wedding gown preservation kit to save some money, hiring a wedding gown preservationist who has extensive experience in this field is highly recommended. Unlike other articles of clothing in your wardrobe, your wedding dress is made of delicate white fabrics with elegant decorations that can be ruined if the appropriate steps are not taken.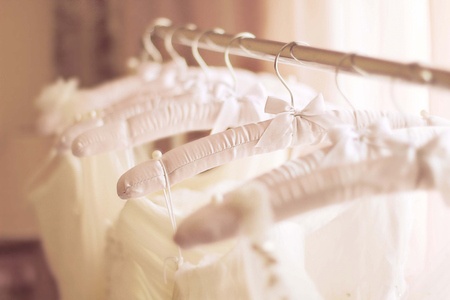 Only a wedding dress preservationist, who has worked with hundreds of wedding dress's in their life, will have the necessary expertise to survey your gown, identifying all stains, tears and other embellishments that must be tended to before placing it in a preservation box. After surveying the dress, your preservationist will be able to thoroughly and gently wash your gown, removing all of the stains, both visible and invisible ones, that it may have picked up on your wedding day. They will then carefully package your dress in a preservation kit, significantly reducing the chance of your gown being ruined by mold, moisture or any other adverse external factors.
What Is Involved In Wedding Dress Preservation?
Wedding dress preservation requires two key components to ensure the wedding dress is kept looking it's absolute best well into the future. The two key components to preserving your wedding dress include:
Thoroughly cleaning the wedding dress, and
Storing the wedding dress in a special preservation box
Wedding Dress Cleaning
Before a wedding dress is preserved, it must be thoroughly cleaned to ensure any stains, dirt or dust that it has picked up on the wedding night are removed. Some of these embellishments may even be invisible at first, such as sugar and champagne, but can ruin the fabric by changing its colour over time. Your wedding dress preservationist will typically clean your gown with a gentle hand washing method or an eco-friendly dry cleaning technique to remove all of these stains and protect the delicate fabrics, ensuring your dress looks just as beautiful as the day you said "I do" for years to come.
Wedding Dress Storage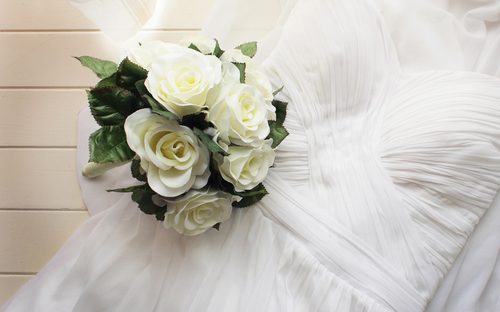 Once your wedding dress is thoroughly cleaned, your preservationist will carefully place it into a preservation box. In order prevent your dress from being exposed to damaging external forces, it is imperative for the preservation box and all storage materials to have the following qualities:
be free of harmful adhesives and toxins
be able to protect the wedding gown from humidity, moisture and temperature fluctuations
be able to prevent adverse chemical reactions
In order to accomplish this, all of the packaging materials used must be clean and acid-free, and the preservation box itself must be pH-neutral and allow the gown to breathe. The preservationist will package your wedding gown using these principles, and can even include a clear panel on the box so you can admire your dress without taking it out of the box. If, however, you do want to take it out of the box from time-to-time, you will be given cotton handling gloves and specific instructions on how to properly handle and repackage the dress.