8 Tips for Regular Leather Maintenance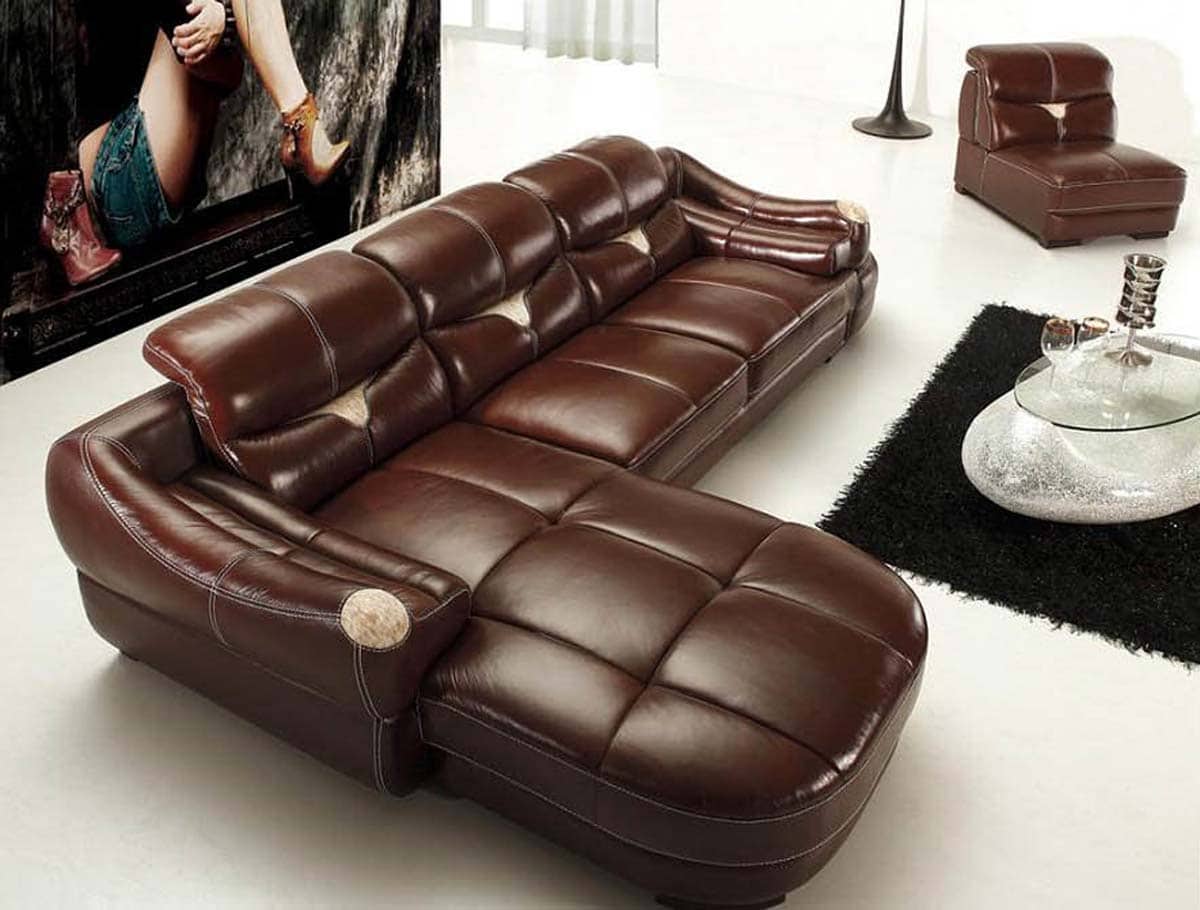 Leather is a popular choice for clothing, accessories and furniture. Leather is beautiful and regal, and with proper care, it can age gracefully.
Some people are hesitant to add leather furnishings to their home because they believe it will be challenging to care for. This is especially true for households with small children and pets that could cause unnecessary damage or destruction.
Fortunately, these concerns are more based in myth than reality. Children and pets pose as much risk to any other type of upholstery as they do to leather. And with some regular maintenance, caring for leather furniture is a fairly simple task.
Although these tips for leather maintenance could be applied to any leather product, we will focus on leather furniture for the sake of simplicity.
Follow these eight tips for regular leather maintenance, and you will find your leather furnishings will continue to look healthy, gorgeous, and inviting.
#1 Wipe Your Leather Furniture Down
To begin with your regular leather maintenance program, wipe down your furniture with a dry and clean cloth. The objective here is to remove any excess debris, dust or dirt. In fact, wiping down furniture with a dry cotton cloth is a foolproof strategy for keeping any kind of upholstery looking its best.
#2 Vacuum Your Leather Furniture Carefully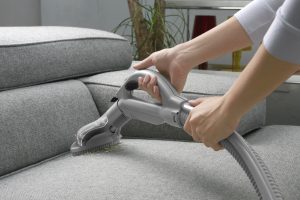 Dust and other dirt has a strange way of collecting in the crevices of any type of furniture. After you wiped down the obvious surface dust in step one, use your vacuum to get into all the nooks and crannies where more might be hiding. This is especially important to keep the spaces under and behind cushions clean.
Contrary to popular belief, vacuuming leather does not pose any risk to the furniture itself – it is perfectly safe.
#3 Apply a Leather Conditioner Regular
Unlike traditional upholstery choices, leather needs to be conditioned regularly. In this case, regularly refers to once or twice every year. Do this step once all the surface dirt and dust has been wiped and vacuumed away, and always read the application guidelines on the conditioner packaging.
Leather conditioners are easy to find in stores. If your local hardware store doesn't stock it, check out any number of furniture stores. If that fails, automotive stores stock it for the purpose of conditioning and detailing leather car interiors.
Leather conditioner could be best described as having a creamy consistency, and you will need to patiently buff it into your leather furnishings.
The objective here is to prevent your leather from drying out. When leather dries, it may crack. You want to keep your furniture moist as part of your regular leather maintenance.
#4 Don't Delay If There Is a Spill!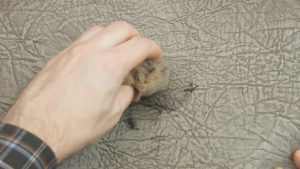 Rather than preventative or regular leather maintenance, this fourth step needs to be done immediately! If anything is spilled on your leather furniture, wipe it up as quickly as possible. No special chemicals or combinations are required here. Simply use a dry cloth or sponge to soak up as much of the liquid as possible.
The only time your cloth or sponge should be moistened is if the spill could result in a stain. If you were unable to absorb all the liquid that was spilled with a dry cloth or sponge, introduce a little bit of water. Clean the affected area, and then be sure to dry the surface of your leather immediately afterwards.
Whatever you do, never rub leather aggressively with a wet cloth or sponge. You will do more harm than good.
#5 Avoid Chemicals & Soap
To the point above, never use chemicals or any type of soap when cleaning leather. The resulting damage from prolonged exposure to soap could cause more damage and discoloration to your leather than the original spill would have.
Your reaction when there is a spill on your leather will be to scrub it furiously with any cleaning agent you can find – but please don't.
If you're really in a panic after a spill, and you aren't sure what to do, contact us at Love Your Leather.
Our team of professionals has been working tirelessly for nearly two decades, ensuring that leather products throughout the Greater Toronto Area are properly cared for.
To learn more about what Love Your Leather can do for you and your regular leather maintenance, please visit our services page.
You're also welcome to review customer testimonials as well as a portfolio of work we have completed.
#6 Read the Labels Carefully
The only cleaning products that should be used in regular leather maintenance should explicitly say so on the labels or packaging. For instance, detergents, solvents, soap, bleach, and various types of furniture polish can be damaging to leather products.
In the event of a spill, follow the instructions in steps four and five. Use dry cloths, spongers, or towels as much as possible, and only introduce more moisture if absolutely necessary.
#7 Buff Gently & Often
It is natural over time for leather to develop small cracks. This may happen if the leather furniture is not regularly re-moisturized, as described in step three. Leather is made from animal hides, so it is prone to drying, cracking, and possibly scratching.
The good news is that those scratches can generally be removed by including a buffing program in your regular leather maintenance. Use a microfiber cloth, and rub affected areas repeatedly until the scratches are coaxed into healing themselves.
#8 Avoid Bright Lighting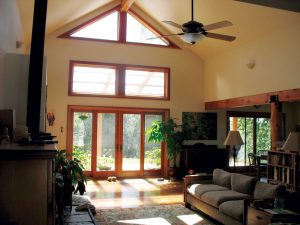 To preserve the life of your leather furniture, keep it out of the direct sunlight. Not only will the additional light cause your leather to dry out faster, but it could fade it, too.
This point has less to do with maintenance, and more to do with placing your leather furniture in an ideal position from the first day you get it. Keep your leather away from windows and sunlight.