Leather Dye Toronto & All Cities in Canada
The Largest Leather Dyeing Facility in Canada
Every article we receive from our customers from leather, suede, fur, or trim is re-dyed re-finished, or glazed properly after the initial cleaning process.
Our lead hands in the finishing department carefully blend pigments and finishes to best complete your favorite article – from clothing to upholstery.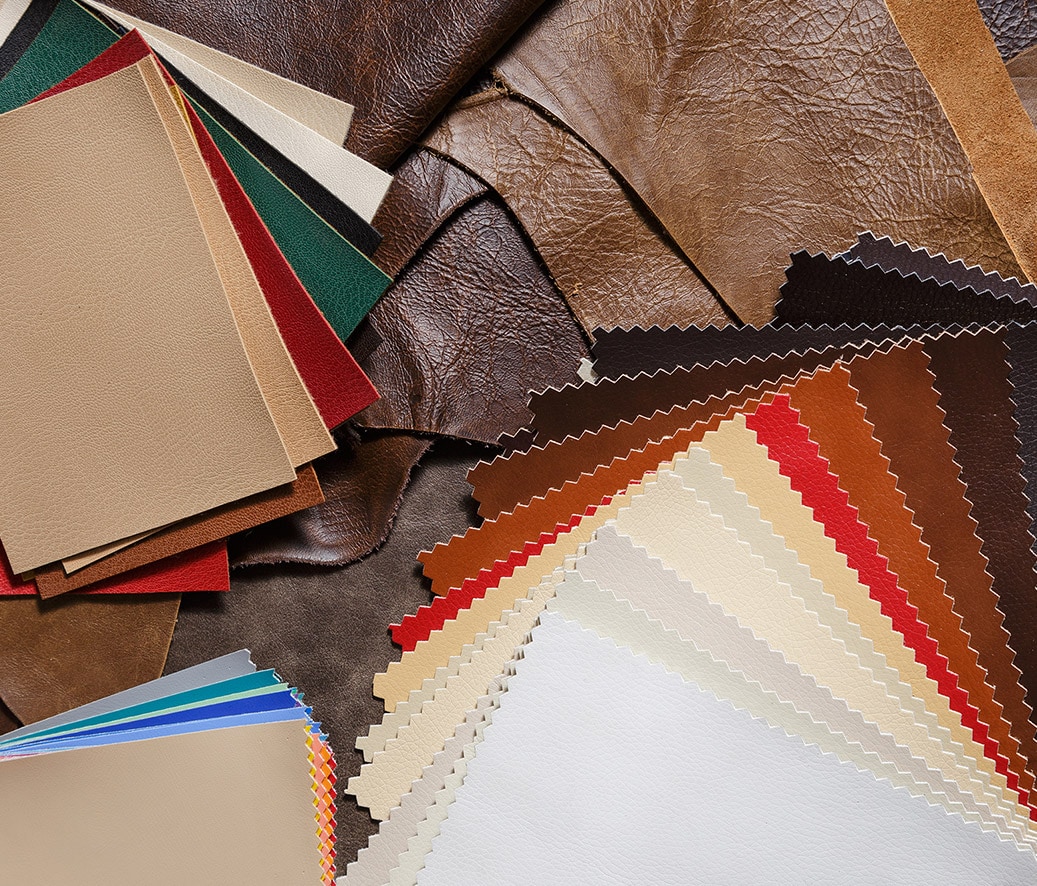 It is important to us that we 100% match the colour and final top coats perfectly to the article you've trusted us with. This is to ensure pigment uniformity and the right amount of brilliance(shine) in case it is part of a set. 
The final product must have the right touch and flexibility.
The last thing we want is for it to look too shiny or too dull or crack and peel. 
This is why we'll ask you every important question prior to beginning the work you've hired us for.


Once we have all the information then we will quote you our best price, tell you when it will be ready, and begin the project for you.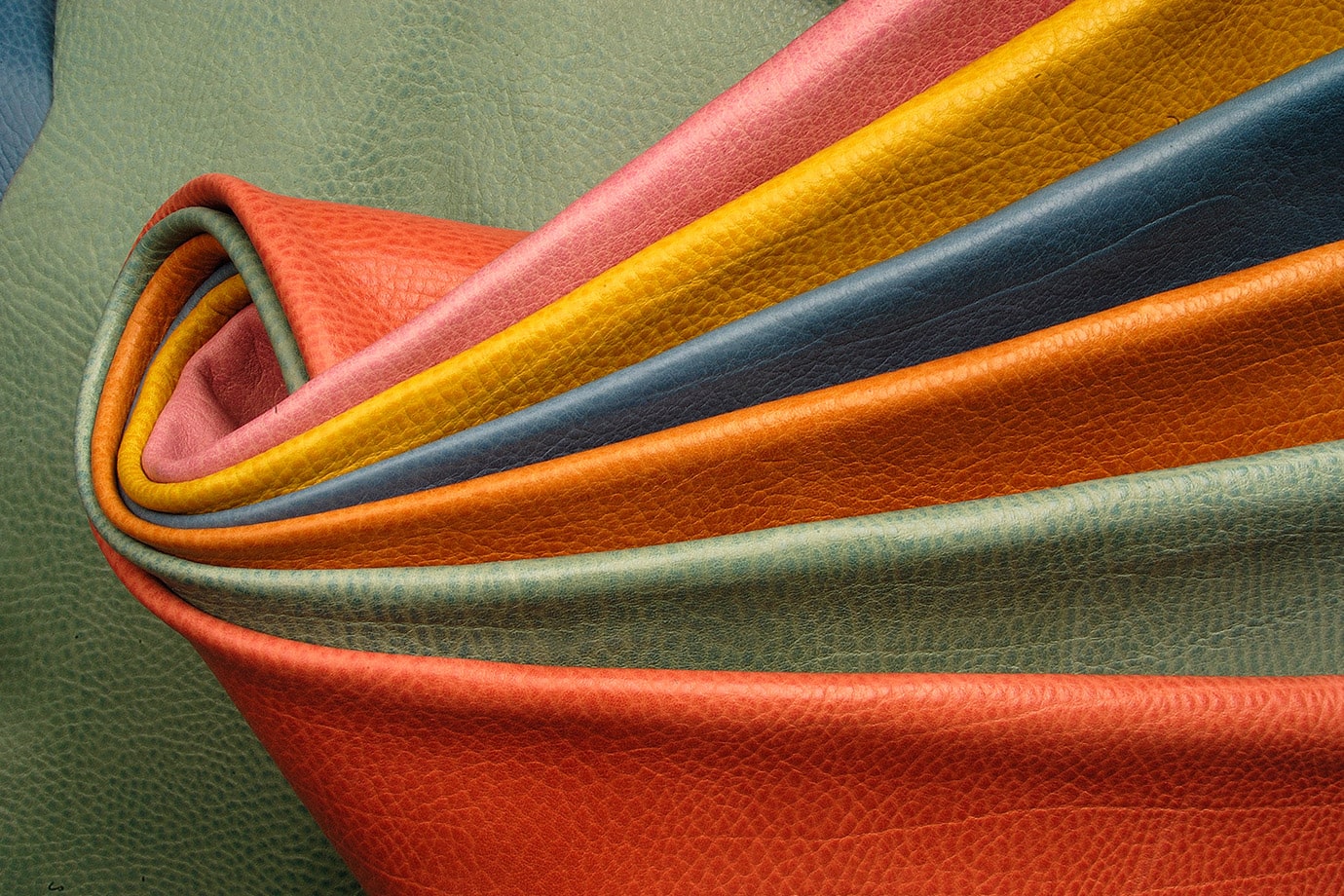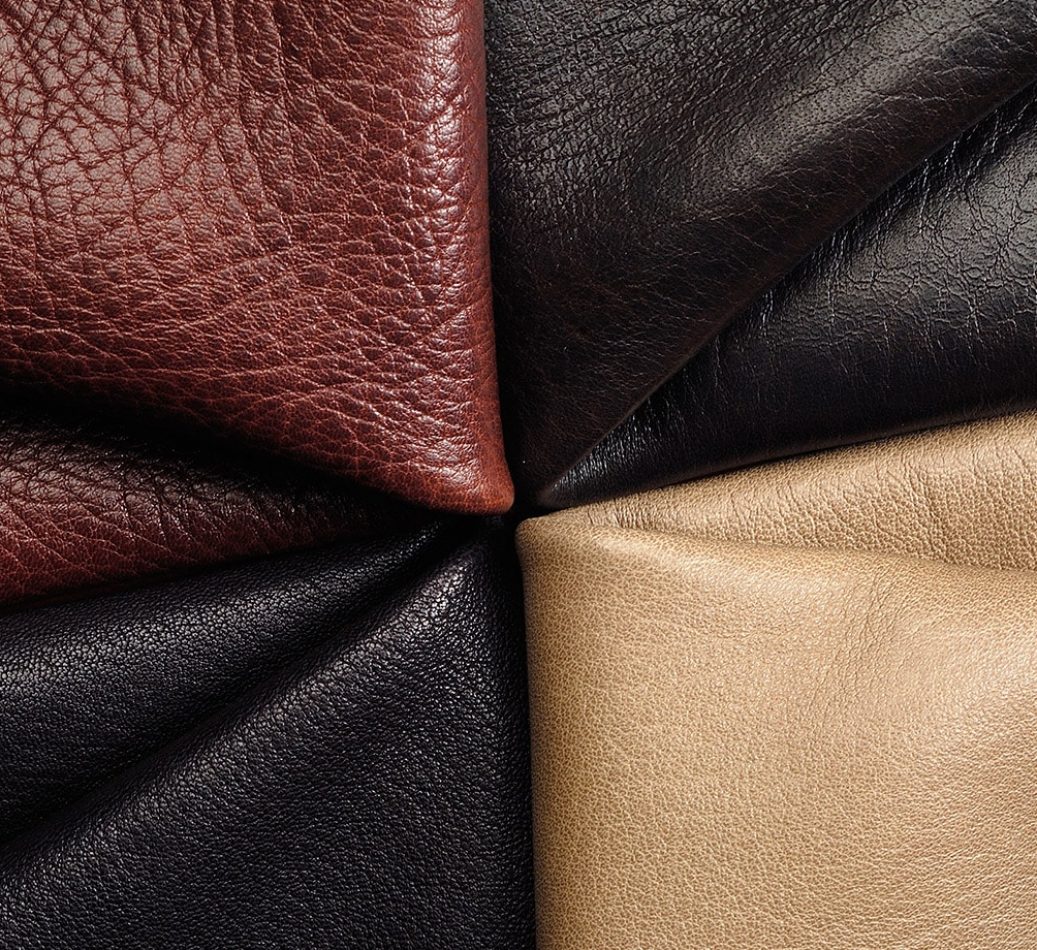 Discolorations On Fabrics
You've spent hundreds of dollars on your favorite parka with a coyote fur collar. It's now soiled and discoloured from normal wear and tear and you need it professionally cleaned.
Many articles of clothing such as popular down coats may discolour over time
We can help you with this
Lead hands in our finishing department can blend in the colour to the worn-out areas, after the cleaning process and repair the damaged area for you. 
No problem. 
Our LEATHER REPAIR REVIEWS
Read What Our Customers Are Saying

Patricia Gibbs
1 month ago
I took my sheepskin coat to Love Your Leather to have it shortened about 5 inches. There was a beautiful ornate design at the hem line (about 2" square). I thought I was going to lose it, but the tailor said she could save it. The coat was delivered today and it is perfect. Many thanks to th...

Norm Swaebe
4 months ago
Love Your Leather was given my 18 year old motorcycle jacket to clean & restore, the collar was worn out in places and the leather cuffs had worn through, their communication and caring service was exemplary, would definitely use them in the future and would not hesitate to recommend this place to m...

EveLynne C.
5 months ago
I have now had 2 pieces of leather clothing updated and tailored to fit me now. Anna Maria did an amazing job and is very knowledgeable . Thank you very much!

Lois Wilbee
6 months ago
Our leather ottoman was stained with water from an air conditioning company that came to clean our air conditioner. It took the colour right off the top of the ottoman. Tony phoned & was very sceptical about the outcome. It was delivered today & it looks like new. Thank you Tony for your profes...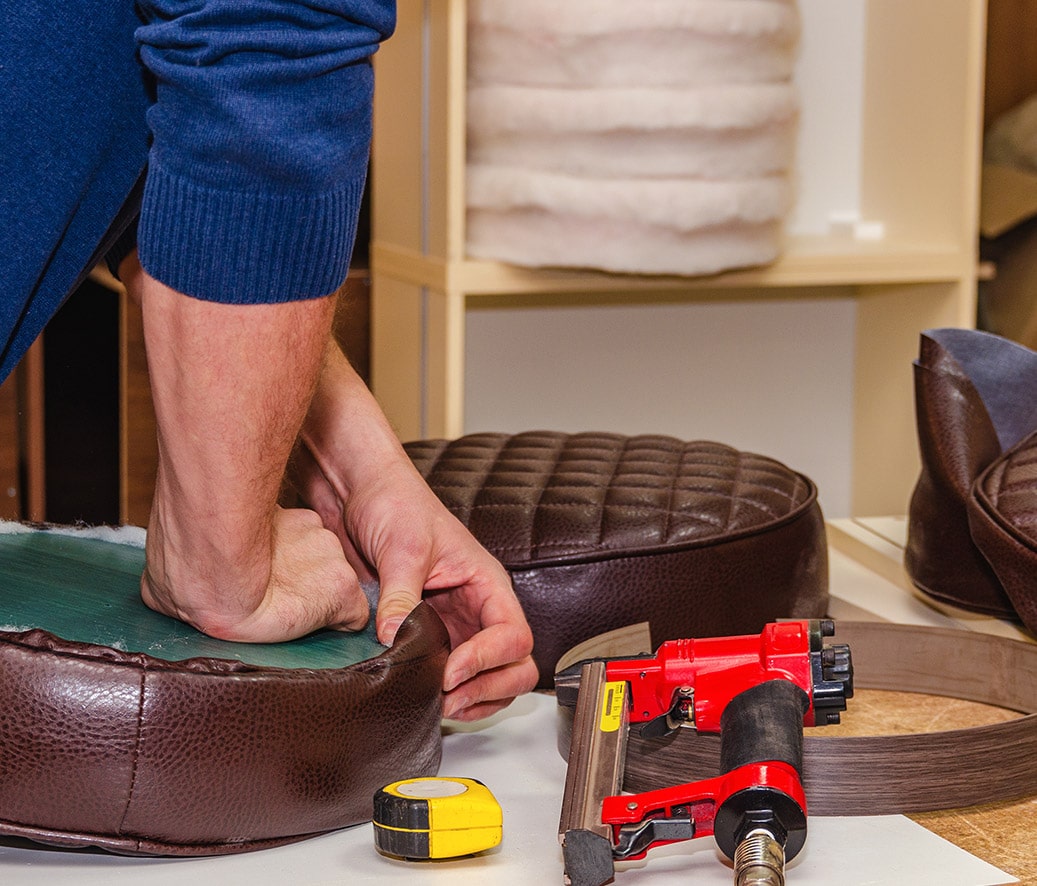 Our leather dyeing experts can blend leather dye's to perfectly match your current leather dye. We have all colours of suede, fur, and leather dye you can imagine. With our 100% Money Back Guarantee you can rest assured that we will surpass your expectations with our professional suede, fur, and leather dyeing services in Southern Ontario.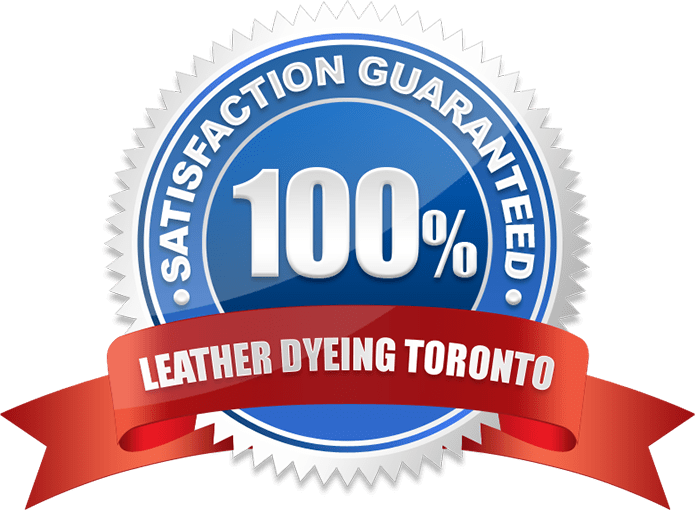 Leather Cleaning And Restoration
100% Customer Satisfaction Guarantee
At Love your Leather we are proud to offer the best professional leather cleaning services in Canada. We offer all customers who purchase our leather cleaning services a 100% Money Back Guarantee. If you are not satisfied with the way we repair or clean your leather items we will refund your money.
We believe this guarantee is what differentiates Love Your Leather from other leather cleaners in Toronto and Southern Ontario. We are confident that we will do an excellent job and that you will be 100% satisfied.
Pickup & Delivery Services​
3 Convenient Service Delivery Options
We offer 3 convenient delivery options to serve you better.
Serving The Following Locations
Leather Dyeing Areas Served
Love Your Leather offers leather dyeing services across Canada, including leather dyeing Toronto, leather dyeing Edmonton, leather dyeing Mississauga, leather dyeing Vaughan, leather dyeing Vancouver, leather dyeing Ottawa, leather dyeing Halifax, leather dyeing Victoria, leather dyeing Winnipeg, leather dyeing Fredericton, leather dyeing St. John's, leathery dyeing Charlottetown, leather dyeing Quebec City, leather dyeing Regina, leather dyeing Oakville, leather dyeing Newmarket, leather dyeing Richmond Hill, leather dyeing Hamilton, and all surrounding cities in the Greater Toronto Area. You can trust that Love Your Leather will offer outstanding leathery dye services backed by our 100% satisfaction guarantee.
Leather Cleaning & Repair
Leather Cleaning & Repair
Leather Cleaning & Repair
Leather Cleaning & Repair
Leather Cleaning & Repair
Leather Cleaning & Repair
Leather Cleaning & Repair
Leather Cleaning & Repair
Leather Cleaning & Repair
Leather Cleaning & Repair
Leather Cleaning & Repair
Leather Cleaning & Repair
Leather Cleaning & Repair
Leather Cleaning & Repair
Leather Cleaning & Repair
Leather Cleaning & Repair
Leather Cleaning & Repair
Leather Cleaning & Repair
Leather Cleaning & Repair
Leather Cleaning & Repair
Leather Cleaning & Repair
Leather Cleaning & Repair
Leather Cleaning & Repair
Leather Cleaning & Repair
Leather Cleaning & Repair