The Largest Leather Repair Facility in Toronto
Professional Boot and Shoe Cleaner
Since 1987 Love Your Leather has been offering professional cleaning services for all types of boots and shoes, from high-end designer shoes to work and sports shoes. We offer our customers convenience through weekly pick-ups and deliveries throughout Toronto and Southern Ontario, while also offering affordable rates and a 100% satisfaction guarantee on all our shoe cleaning services. We are 100% Canadian and all of our shoe cleaning services are done in our 10,000 sq. ft. state-of-the-art facility. Our team of highly qualified shoe cleaning specialists will surpass your expectations and restore your shoes and boots to their original condition at lower than competitive prices.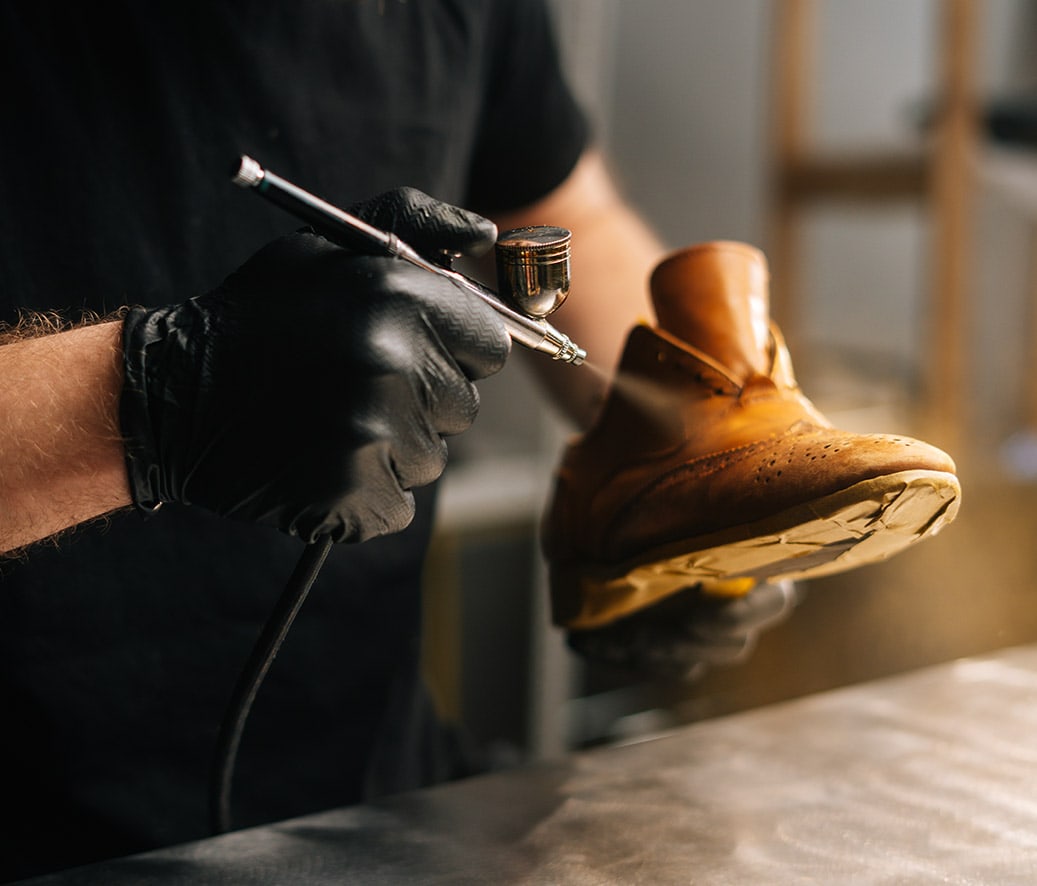 Our Google Reviews
Read our genuine Google reviews about our products and services and find out the quality of work that you can expect from Love Your Leather.
Zahra Mohamed
My UGGs were in bad shape since last winter, I didn't expect my UGGs to look the same way they did when I got them but the employees at Love Your Shoes were able to restore them back to normal. I am so happy with the service as well as the workers assisting me. Kathy was very helpful when communicating back and forth via email. I highly recommend Love Your Centre for any cleaning needs. They provide excellent services as well as customer service all at a reasonable price!
Tracey Galinato
I bought a Rudsak jacket for winter in an XS. Being a really petite person the jacket ran a bit loose on me. I went to Love Your Leather because I saw they do alterations on designer jackets. Honestly, with the amount they quoted me on to shorten the hem and cinch the waist was worth it – I paid $275. Though it did take 3 weeks for them to finish my jacket the results were amazing! Honestly, I would not just go to ANY alteration store to get a designer jacket done. I recommend this store 100% The result was amazing. It was worth the money and the customer service was incredible. Enough said.
Bill Baxter
Dropped my cowhide leather coat for cleaning and liner replacement – pockets were failing as well. Was quoted a 2-week time frame to get the work done – which given the extent of the work, I thought was totally reasonable. I got the coat back 6 days later – cleaned, new liner, pockets – all done. Excellent quality work, and friendly people to help. Make no mistake, this is not a discount service. In my experience you get what you pay for though, and this was well worth it on all counts. Highly recommended.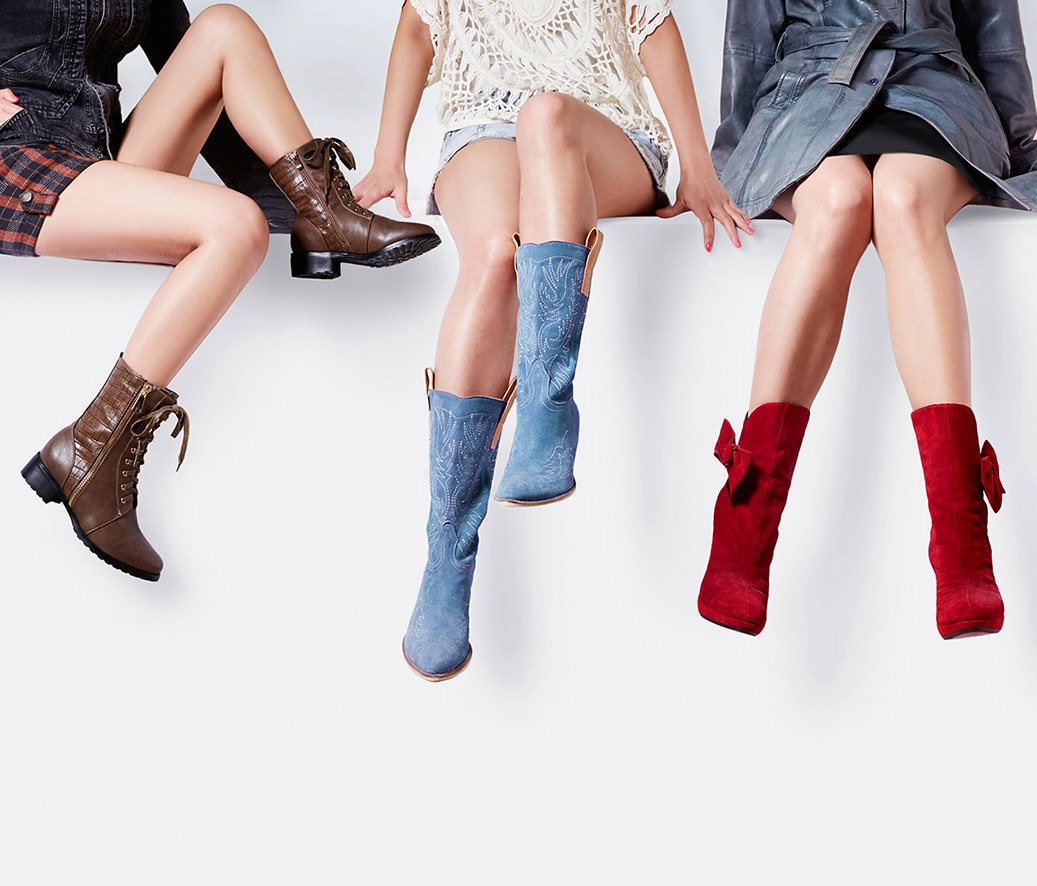 Our Boot and Shoe Cleaning Service are:
Canada's Trusted Leather Repair Company
Boot & Shoe Cleaning Care
Save your leather from the landfill by handing them off to Love Your Leather' leather repair experts. Our team can handle all leather repairs as well as the following specialty leather repair services:
Cleaning All Types of Footwear
Suede shoe cleaning, leather shoe cleaning, Ugg boots cleaning, golf shoes cleaning, athletic shoes cleaning, work boots cleaning, Gucci shoes cleaning, rollerblade cleaning, ski/snowboard boots cleaning, and many more.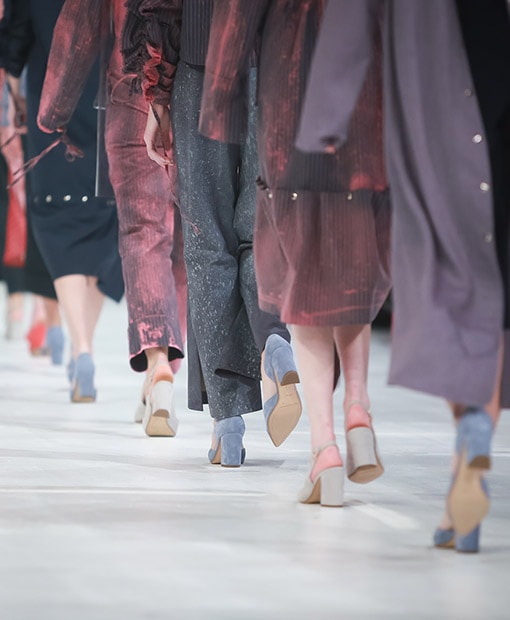 Designer Shoe Cleaning
Designer shoes can be quite costly and, just like any other type of shoe, get dirty if not taken care of properly. Trust in Love Your Leather, who has extensive experience in designer shoe cleaning, to get your designer shoes back to their top form.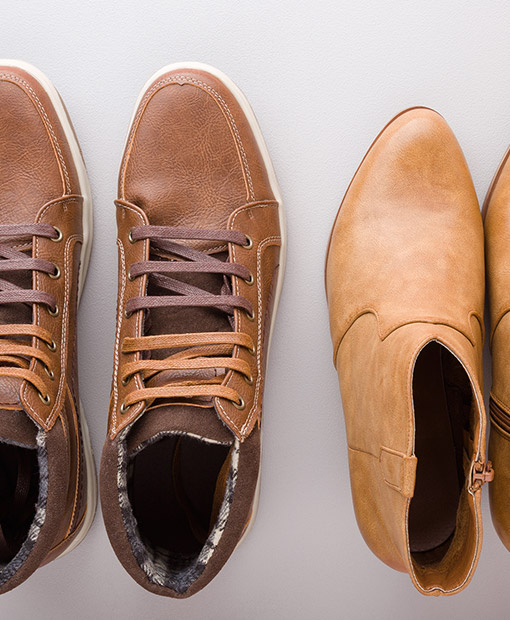 Colour Matching & Restoration
Over the years, we have become experts in shoe colour matching and restoration. Whether your shoes are made out of leather, vinyl, suede or plastic, our shoe restoration specialists can restore original colours or colour match your pair of shoes.
Our LEATHER REPAIR REVIEWS
Read What Our Customers Are Saying

5 days ago
My well-worn leather coat was showing its age with scratches and colour fade that made it look old and tired. I'm a handy guy and like saving money, so I investigated what it would take to restore the coat myself. By the time I bought enough leather deglazer, dye, resolene, sponges and applicato...

7 months ago
I took my sheepskin coat to Love Your Leather to have it shortened about 5 inches. There was a beautiful ornate design at the hem line (about 2" square). I thought I was going to lose it, but the tailor said she could save it. The coat was delivered today and it is perfect. Many thanks to th...

10 months ago
Love Your Leather was given my 18 year old motorcycle jacket to clean & restore, the collar was worn out in places and the leather cuffs had worn through, their communication and caring service was exemplary, would definitely use them in the future and would not hesitate to recommend this place to m...

11 months ago
I have now had 2 pieces of leather clothing updated and tailored to fit me now. Anna Maria did an amazing job and is very knowledgeable . Thank you very much!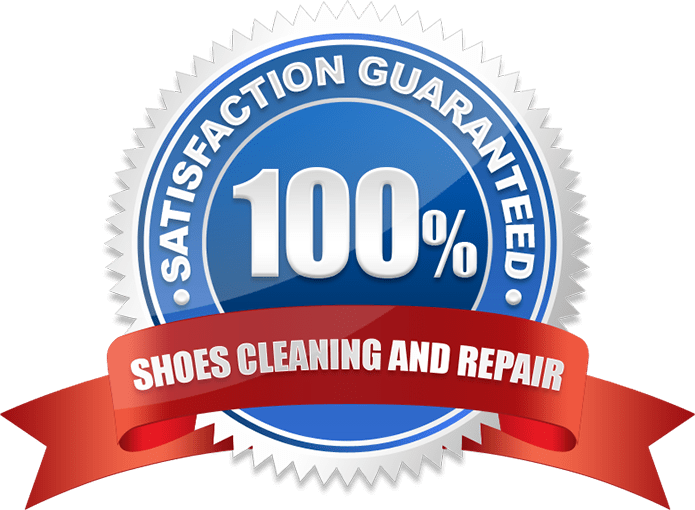 100% Customer Satisfaction Guarantee
At Love Your Leather we don't just offer the best service in the industry, we do it all at a competitive price. With our combined knowledge, experience, and energy-efficient technology we are able to maximize our productivity and efficiency, resulting in lower overhead, which means savings for our customers for all our boot and shoe cleaning services.
We have a highly qualified team of shoe cleaning specialists who have made thousands of old, worn out shoes look brand new again. Call us today to get your worn out shoes or boots back in shape in no time.
We Are Environmentally Conscious
It's no secret that the environment is in trouble. Love Your Leather is taking the initiative to provide eco-friendly leather cleaning services within the chemical-filled dry cleaning industry. From the sustainable cleaning products we use to the energy-efficient facility that we call home, all aspects of our business aim to reduce our carbon footprint.
Our industry is unfortunately known for polluting the environment. Other leather dry cleaners in Toronto use toxic chemicals such as Perchloroethylene. At Love Your Leather, we feel that we have a social responsibility to serve as an example to our competitors. We deliver exceptional results in our suede and leather cleaning services with minimal impact on the environment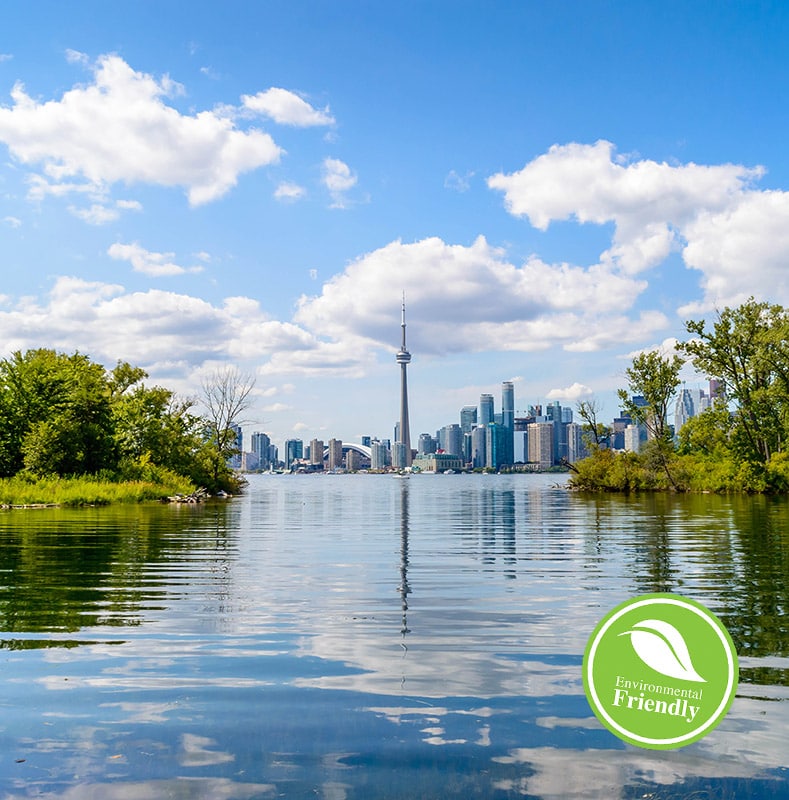 Pickup & Delivery Services​
3 Convenient Service Delivery Options
We offer 3 convenient delivery options to serve you better.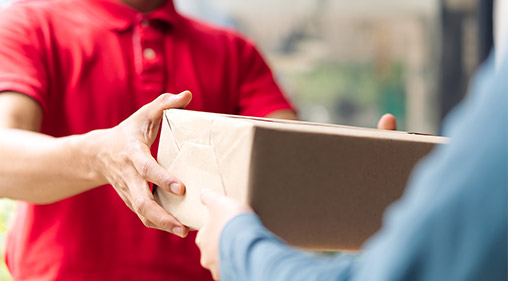 Every week we offer pickup and delivery services across Southern Ontario for your boot and shoe cleaning needs. Call us today to schedule a pickup and delivery in your area or fill out our quick and easy online price request form.
Pickup and Delivery Schedule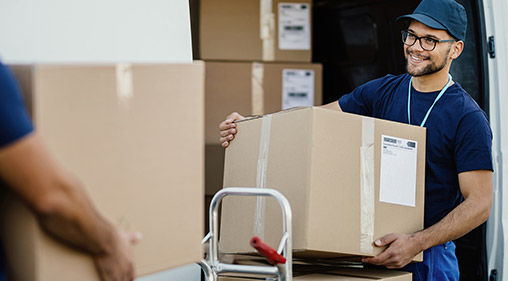 If you are located in Toronto or the G.T.A. you can simply bring your shoes directly to our state of the art shoe cleaning facility located in West Toronto and we will take care of the rest at the lowest prices available in Toronto.
Ship Your Shoes Canada Wide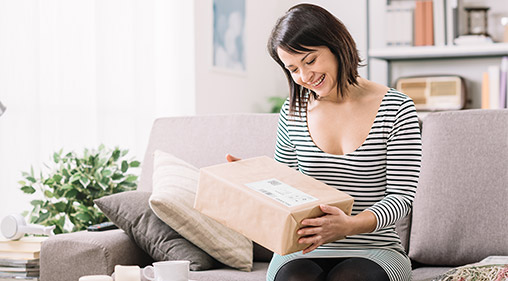 If one of our weekly pickup and delivery schedules is not convenient for you, simply ship your shoes from anywhere in Canada using your courier of choice and we will have them looking good as new and ready to ship back to you within 14 days.
Serving The Following Locations
Boot and Shoe Pickup-Delivery Service
Here are our weekly pick-up locations across Southern Ontario:
Leather Cleaning & Repair
Leather Cleaning & Repair
Leather Cleaning & Repair
Leather Cleaning & Repair
Leather Cleaning & Repair
Leather Cleaning & Repair
Leather Cleaning & Repair
Leather Cleaning & Repair
Leather Cleaning & Repair
Leather Cleaning & Repair
Leather Cleaning & Repair
Leather Cleaning & Repair
Leather Cleaning & Repair
Leather Cleaning & Repair
Leather Cleaning & Repair
Leather Cleaning & Repair
Leather Cleaning & Repair
Leather Cleaning & Repair
Leather Cleaning & Repair
Leather Cleaning & Repair
Leather Cleaning & Repair
Leather Cleaning & Repair
Leather Cleaning & Repair