Our Favourite Coats To Get You Through The Winter
Canada is known around the world for many things such as it's magnificent landscapes, incredibly polite citizens and, of course, it's extremely cold winters. During the long winter season, temperatures can drop to below -50C depending on what part of the country you are in. Although the temperatures can drop to temperatures unimaginable by most of the world, winter can be a very exciting and fun time of year if you have the right gear to get you through it.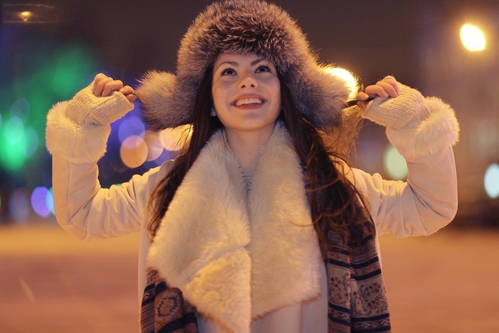 Being a Canadian owned and operated company, we at Love Your Leather are well accustomed to the winter and know what it takes to enjoy it. We believe that one of the most important things needed to enjoy winter in Canada is definitely a warm and comfortable winter coat. More specifically, a winter coat that will allow you to enjoy all the exciting outdoor winter activities while staying warm, feeling comfortable and of course looking good.
To help other Canadians get through the winter this year we would like to share with you our top five choices for Canadian winter coat brands based on style, comfort and performance.
Canada Goose Winter Jackets
One Canadian outerwear company that we have a lot of respect for is Canada Goose. The story of how they grew from a small outerwear manufacturer in 1957 to the multi-million dollar international brand that they are today is truly inspiring.
Whats even more inspiring is that they experienced this tremendous growth while keeping all of their operations in Canada, a decision that many thought was crazy at the time but turned out to work heavily in their favour. If supporting the Canadian economy wasn't enough, Canada Goose also has initiatives in place to help marginalised communities in the far North and to conserve polar bear habitats, which have been in danger due to global warming.
Apart from all the great things that Canada Goose is doing for the Canadian economy, northern communities and the environment, why are Canada Goose jackets considered such a premium winter coat?
During their growth in the 1980's, Canada Goose introduced the Expedition Parka which was designed for scientists that work in Antarctica, one of the coldest places on earth. This made them an authority when it came to manufacturing high performance winter coats. Combining this knowledge with premium designs allowed Canada Goose to produce high performance coats that are comfortable and stylish too.
To keep your Canada Goose coat looking good as new, make sure you only use an experienced Canada Goose Coat Cleaning company like Love Your Leather who understands the exceptional value of this amazing brand.
Mackage Winter Coats
In our opinion, any list of premium winter coats is not complete if it does not include the name Mackage in it. Mackage has only been in business since 1999 but has quickly made a name for itself as one of the most luxurious and exquisite outerwear brands in the world.
Founders and lead designers Elisa Dahan and Eran Elfassy have found a way to perfectly combine superior functionality, optimal performance and premium designs into their high end winter coats. They believe that too many outerwear brands focus too much on what's inside the coat and not enough on the design.
As a result they have decided to make it a priority to focus on the combination of design and materials used to make some of the most exquisite winter coats around. This was a great decision by Dahan and Elfassy, which is evident in the growing number of A-list celebrities that are choosing to wear Mackage winter coats in the cold winter climate.
As with most high end winter coats, cleaning a Mackage jacket can be quite difficult and there is a lot of room for error, which can result in a damaged coat if not done properly. For the best Mackage Coat Cleaning experts in Ontario, trust none other than Love Your Leather. We have the experience required to ensure your Mackage coat is handled with the care it deserves.
Moose Knuckle Winter Coats
Another unique Canadian owned and operated winter coat company that has also made our list of favourite winter coats this year is Moose Knuckle. And when we say unique we're not just talking about its style compared to other winter coat manufacturers. Using ethically certified Canadian or Scandinavian Silver Fox or Arctic Blue Fox fur, without compromising the natural colour of the fur, makes each Moose Knuckle coat different from the next.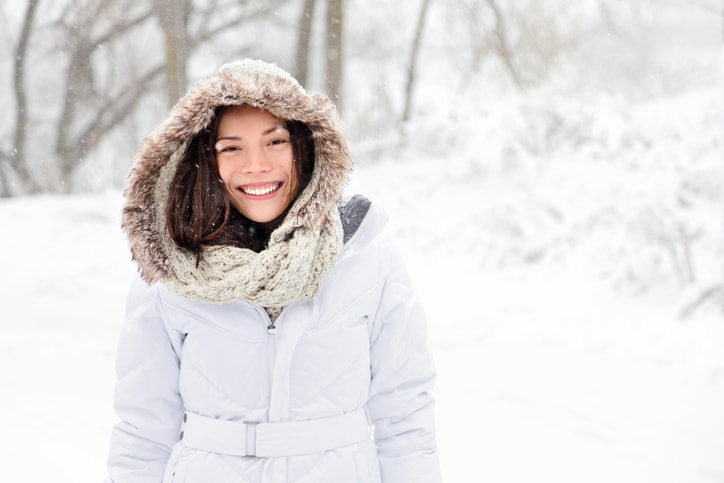 Aside from being such a unique winter coat, Moose Knuckle jackets have several layers of protection including geese & duck down filling, a rubberized coating, small air pockets and a fine blend of cotton & nylon. This optimal construction provides its wearer with superior thermal, wind and water protection. To make Moose Knuckle coats even more durable, they are all constructed with YKK heavy-duty industrial zippers making it almost impossible to have broken zipper.
If you own one of these fabulous winter coats and need it cleaned this winter look no further. At Love Your Leather we are Moose Knuckle Coat Cleaning experts.
Arctic North Winter Coats
When shopping for a winter coat, we think that some of the most important things to look for is one that provides warmth, comfort, performance and style all in one. By constructing jackets that have a 200 gsm outer shell for protection from piercing winter winds, duck down filling for optimal insulation and premium natural fur for style and added warmth, Arctic North is one Canadian company that we believe does a great job at accomplishing this.
Every Arctic North coat is constructed to perfectly accommodate all of the facets above into one spectacular winter coat, using very expensive and delicate materials in the process. As a result, cleaning these coats takes a lot of experience and care to ensure no damage it done. At Love Your Leather we have the necessary experience to safely handle your Arctic North Coat Cleaning needs.
Rudsak Winter Jacket
Last but not least on our list of top Canadian owned and operated winter coat manufacturers is Rudsak. Founded in 1994 by visionary and lead designer Evik Asatoorian from an office in the heart of Montreal's garment district, Rudsak has quickly grown into a well known chic outerwear and apparel manufacturer.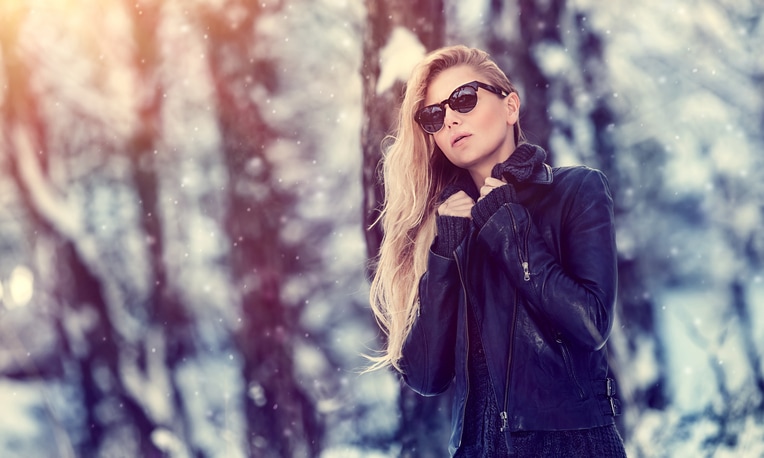 Their coats have a very unique style that portrays a rebellious spirit of self-expression and individuality. Each coat is constructed using only the finest materials including premium furs and leather sourced from environmentally sustainable providers. As a result, Rudsak has been able to maintain the Original Assured (OA) label from the Fur Council Of Canada, displaying their commitment to caring for the environment.
Due to the delicate construction of these very stylish coats, Rudsak Coat Cleaning should only be undertaken by an experienced professional like Love Your Leather.